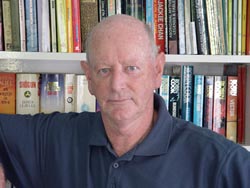 Name: Bill O'Brien
Date of birth: 3 February 1946
Place of birth: Wellington
Now living in: Dunedin
What is your favourite food?
I really love whitebait but because it is now so rare it is only an occasional treat.
Do you have a nickname and if so what is it?
No.
What was your most embarrassing moment?
We all have embarrassing moments but I really can't think of any one moment that stands out.
How do you relax?
I like playing sport, especially tennis, but sometimes I just like to blob out in front of the telly watching a funny film.
Who inspired you when you were little?
Most of my role models were sports people and I do recall the incredible feat of Ed Hillary in climbing Everest. I've written a couple of stories about his exploits.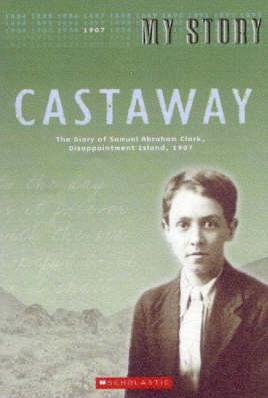 What were you like at school?
Because I was quite small I had to stand up for myself but I was still rather shy and quiet.
What was your favourite/most hated subject at school?
I found English quite easy, but always seemed to struggle with Maths.
What was the book you most loved as a child?
Probably Robinson Crusoe, by Daniel Defoe. I liked adventure stories.
Which person from the past would you most like to meet?
I would like to meet people from historical events like Joan of Arc, Genghis Khan and the list goes on. However from a literary point of view, Hans Christian Andersen.
Who is your favourite author/children's author?
James Clavell is my favourite author because he had a way of making me see what it was he was describing. For children's writing it would be hard to go past Hans Christian Andersen what amazing ideas he had.
Why did you want to be a writer?
It was a challenge. Someone said I couldn't write so I set out to write as many things as I could and get them published. When I get to 100 publications I will remind him of what he said.
Do you have a special place where you write your books?
I have an office at home and write most days sometime between about 9 and 5.
What's the best thing and worst thing about being a writer?
The best thing is seeing your work in published form. I put a copy into my collection and enjoy watching it grow. The worst thing is going over and over your work perfecting it. Editing is the difference between being published or not.
If you weren't a writer, what would you like to be?
I think we have a great country and I'd like to promote it by working in the tourism sector.
What advice would you give to aspiring writers?
Never write something and think 'that's it, it's finished'. Go over it several times very critically. You will be surprised how many times you can make a piece better.
Read some books by Bill O'Brien
More information about Bill O' Brien
This interview is from 2002.