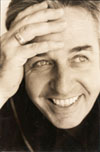 Name: Gavin Bishop
Date of birth: 13 February 1946
Place of birth: Invercargill
Now living in: Christchurch
What is your favourite food?
Pasta.
Do you have a nickname and if so what is it?
I don't have one - well, not that I know of.
What was your most embarrassing moment?
I've had so many that I can't think of one to single out.
How do you relax?
I read, watch movies and go shopping.
Who inspired you when you were little?
Characters in books and movies.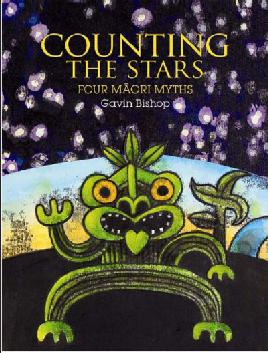 What were you like at school?
I think I was quiet. I liked doing art and reading. I liked nature study too.
What was your favourite/most hated subject at school?
My favourite subject at school was art. And my most hated subject was arithmetic followed closely by P.E.
What was the book you most loved as a child?
Which person from the past would you most like to meet?
William Cole from Melbourne. He published Cole Funny Picture Books in the late 1800's.
Who is your favourite author/children's author?
Margaret Mahyopens a new window.
Why did you want to be a writer?
So that I could write about things that I like to draw.
Do you have a special place where you write your books?
I have a studio and office which used to be an old laundry.
What's the best thing and worst thing about being a writer?
The best thing about being a writer is being invited to school to meet people who have been reading my books. The worst thing - spending so much time alone.
If you weren't a writer, what would you like to be?
A homeopathic doctor.
What advice would you give to aspiring writers?
Read lots of books. Watch lots of movies.
Read a short story online by Gavin Bishopopens a new window
Read some books by Gavin Bishopopens a new window
More information about Gavin Bishopopens a new window
Gavin Bishop's websiteopens a new window
Read posts featuring Gavin Bishopopens a new window on the Christchurch Kids Blogopens a new window
This interview is from 2002.