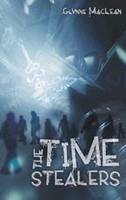 Name: Glynne MacLean
Date of birth: 17 April 1964
Place of birth: Christchurch
Now living in: Wellington
What is your favourite food?
Grilled salmon and wasabi dumplings (Japanese style) and chocolate mud cake and onion bahjias and heaps of others.
Do you have a nickname and if so what is it?
I used to have lots of nicknames - especially at school because I have such an unusual name but thankfully I don't have any anymore. Well not that I know of…
What was your most embarrassing moment?
Having a bottle of very smelly deodorant explode all over me in an airline toilet halfway to Bangkok. The cabin crew had to find me a change of clothes and it made the whole cabin stink.
How do you relax?
I watch Formula One motor racing and rugby league on TV, embroider, garden, eat out and go kayaking on Wellington Harbour.
Who inspired you when you were little?
A lot of people, especially the elders in my extended family, my Uncle Doug, my step granddad, Joseph, my Nana, my trumpet teacher, ABS, a couple of really cool school teachers and then there were people I'd never met like Beethoven (the composer), Isaac Asimov (science fiction author & scientist), Queen & The Cure (rock bands), Louis Armstrong, Maurice Andre, Muddy Waters and Jascha Heifetz (all musicians), H. G. Wells (the author), Spike Milligan (comedian) and Mr Spock.
What were you like at school?
A chatterbox. I went to 12 different schools and every school said I was chatterbox.
What was your favourite/most hated subject at school?
My favourite subject was music and most hated P.E. - especially at Havelock North Intermediate where we had to do cross-country running every summer.
What was the book you most loved as a child?
There were so many but probably the single book that had the greatest impact on my life was Cages of Glass, Flowers of Time by Charlotte Culin. I also loved The Land of Green Ginger by Noel Langley as well as Mary O'Hara's horse books like Thunderhead, Andre Norton's sci fi books especially Catseye & Sargasso of Space, Ursula Le Guin's Earthsea Trilogy, all of Nina Bawden's books especially The White Horse Gang, as well as Night Birds Of Nantucket by Joan Aiken, Robert A. Heinlein's Citizen of the Galaxy, the I Robot series by Isaac Asimov plus A Book of Milliganimals by Spike Milligan and The Hunting of The Snark by Lewis Carroll.
Which person from the past would you most like to meet?
H.G. Wells the author because he had such an amazing vision of the future some of which we are actually living now. I'd also really like to meet the composer J. S. Bach and hear him play.
Who is your favourite author/children's author?
This is a really hard question because I admire and like reading so many authors. The authors I admire most include John Masters, Annie Dillard, Daphne du Maurier, D. H. Lawrence, C.S. Lewis, Junichiro Tanizaki, Somerset Maugham, Kahlil Gibran and Janet Frame.
Why did you want to be a writer?
It gave me a chance to share some of the hundreds of stories I have in my head.
Do you have a special place where you write your books?
I have an office downstairs but sometimes I write using a laptop on the balcony. I keep pen and paper in my handbag just in case I think of something I want to write down when I'm out and about because I know if I don't write it down straight away I'll forget it.
What's the best thing and worst thing about being a writer?
The best is that people you've never met get to read your stories. The worst is sending a manuscript off to be read for the first time by someone else and wondering what they're going to think of it.
If you weren't a writer, what would you like to be?
An architect.
What advice would you give to aspiring writers?
Don't talk about writing or wanting to be a writer - write and keep writing. If you have friends who will give you constructive criticism listen to what they say without feeling as if you have to defend what you have written. If you disagree with them that is fine, but if more than one person makes the same criticism about your writing then listen to what they say and reconsider whether or not you need to look at the problem they're pointing to with fresh eyes. Don't be afraid to rewrite or polish your work because a story that works well in your head may not always work so well on the page. It may need to be tweaked or adjusted to fit being written down.
Read a short story by Glynne MacLean
Read some books by Glynne MacLean
More information about Glynne MacLean
Glynne MacLean's website
This interview is from 2006.