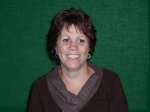 Name: Heather McQuillan
Date of birth: June a rather long time ago
Place of birth: Kent, England
Now living in: Sumner, Christchurch
What is your favourite food?
Fresh tropical fruits with coconut cream.
Do you have a nickname and if so what is it?
No nickname, although someone once called me Her Majesty, because of my initials, and I rather liked that!
What was your most embarrassing moment?
It is too embarrassing to say… that's the point of most embarrassing moments!
How do you relax?
Read and walk on the beach but not at the same time as that could be dangerous.
Who inspired you when you were little?
My Mum, she used to put on puppet shows and turn books into plays. She was a creative person with a great sense of humour.
What were you like at school?
A daydreamer. My teacher in Form 1 and 2 used to say Come hither, Heather whenever I was inattentive.
What was your favourite/most hated subject at school?
Favourite was English and I really didn't enjoy much about PE, although I did like playing cricket and doing the high jump.
What was the book you most loved as a child?
The Country Child by Alison Uttley.
Which person from the past would you most like to meet?
Charles Dickens, opens a new window (and a cast of his characters).
Who is your favourite author/children's author?
At the moment Garth Nix, opens a new window and David Walliams, opens a new window for children's books and Margaret Atwood, opens a new window and David Mitchell, opens a new window for adult books but I read a lot of different books and have lots and lots of favourites.
Why did you want to be a writer?
Because I have a head full of stories that keep me awake at night if I don't write them down. I need some sleep.
Do you have a special place where you write your books?
I have a marvellous study up a spiral staircase with a view of the ocean and of the mountains. It is a very special place.
What's the best thing and worst thing about being a writer?
Best thing is when a story turns out really well (then I skip down the spiral staircase) and the worst thing is getting a publisher's rejection letter — they are always polite but still very disappointing.
If you weren't a writer, what would you like to be?
A film director or a police detective.
What advice would you give to aspiring writers?
Write in lots of different ways. Try out stories and poems and plays and lists and letters.
Revise your work once you have all your ideas down so that you can make it as good as it can be - learn to enjoy doing this - you'll be doing it a lot!
Don't be afraid of showing your work to others and if they don't like it, show it to someone else.
Read some books by Heather McQuillan
Read posts featuring Heather McQuillan, opens a new window from the Christchurch Kids Blog.
This interview is from 2013.