Name: Helen McKinlay
Date of birth: 8 March 1947
Place of birth: Wellington
Now living in: Christchurch
What is your favourite food?
I love veges: vege pie, vege pancakes, steamed veges. But if whitebait patties are on offer, I'm there first! Chilli sauce is a must have and so is dark chocolate.
Do you have a nickname and if so what is it?
No.
What was your most embarrassing moment?
A recent one of many… I was standing at the bus stop when a lady quietly informed me that I had a toilet paper tail hanging out behind!
How do you relax?
I meditate once or twice a day. It clears my brain and makes me more intelligent. Chilling out with friends and family is important, and taking time out to enjoy the natural world. And I love music, hanging out at cafes and reading in bed at night!
Who inspired you when you were little?
People who led adventurous lives such as my pioneer great-grandparents who came out to New Zealand on a tiny ship in the 1840s. For me, New Zealand was an inspiring place to grow up in, with its natural wonders, lakes, mountains and rivers. The thought of my ancestors coming so far across the seas to live here was exciting.
What were you like at school?
I was very shy, but put me on stage and that disappeared. I realise now that I was often quite bored. Learning methods were much more dictatorial in my day and the range of subjects not as interesting as it is now.
What was your favourite/most hated subject at school?
English, especially reading poetry or plays aloud. Maths was a no go!
What was the book you most loved as a child?
There were so many! I remember Sam the Pig, a bear called Mary Plain, Babar the elephant and also a series about Moomintrolls. I was also a great fan of Enid Blyton's books, fairy tales, and all books about pirates. Other standouts were the Princess and Curdie by George MacDonald and The Horse and His Boy from The Chronicles of Narnia. But I devoured everything in sight whether I understood it or not, including my parents' library books, my brothers' adventure paperbacks, and comics.
Which person from the past would you most like to meet?
Leonardo da Vinci, Joan of Arc and Martin Luther King would do for a start. They all had a deep passion for life and the courage to do what they believed in.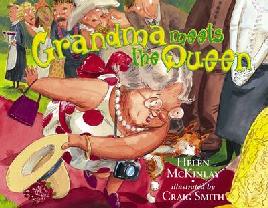 Who is your favourite author/children's author?
I have lots of favourite authors as I love to read. Dick Francis, Di Morrissey, and Kerry Greenwood are a few. I usually go for books with a bit of adventure, good food and mystery but I prefer happy endings. Two New Zealand books I have really enjoyed recently are The Italian Wedding by Nicki Pelligrino and Cleo: The Cat Who Mended a Family by Helen Brown.
A children's writer I really admire is Tove Jansson who wrote the Moomintroll series for children. She wrote and illustrated books for children, was a well known painter and also wrote a number of adult books. The Moomintroll books are still in print.
Why did you want to be a writer?
I have always enjoyed a good story so wanted to try writing my own.
Do you have a special place where you write your books?
For me writing isn't about sitting in one place. I have writing ideas in the shower, on buses, in cafes and walking up hills. It might be for a whole book, a sentence, or an exciting word usage… such as Gallopopoly, (monopoly for horses!) 🙂 I do have to sit at a desk to write up my ideas and work on the final product however, as I need quiet for this.
What's the best thing and worst thing about being a writer?
The best thing is when the ideas come. It's like magic. Maintaining that magic can be a challenge but then when it all comes together that's wonderful. The next challenge is to sell those ideas to others and not feel rejected if they say No. One must enjoy one's own writing…that's the baseline!
If you weren't a writer, what would you like to be?
I have done a lot of things that I wanted to do already. I would like to own a restaurant and have other people do the work. I would ask lots of people to join me and eat the amazing food!
What advice would you give to aspiring writers?
Pick up a pen and start now. Write whatever comes into your head to get warmed up. And when you get going write about what you love. Keep at it and have faith in yourself. Practice makes perfect!
Read some books by Helen McKinlay
More information about Helen McKinlay
Helen McKinlay's website
This interview is from 2008.