Name: Ian Charlton
Date of birth: 1956
Place of birth: Christchurch
Now living in: Christchurch
What is your favourite food?
Hot curry with chicken or pork pieces.
Do you have a nickname and if so what is it?
Zach. I was named after a dog!
What was your most embarrassing moment?
I'm too embarrassed to tell you. Now that I think about it, there were probably many of them.
How do you relax?
By writing.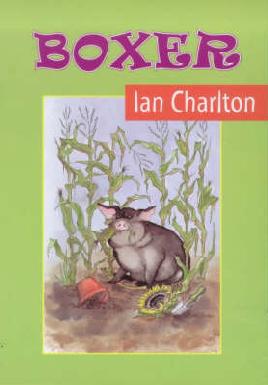 Who inspired you when you were little?
Mum and Dad.
What were you like at school?
Quiet.
What was your favourite/most hated subject at school?
Favourite: Story writing.
Most hated: Maths.
What was the book you most loved as a child?
Lots!
Which person from the past would you most like to meet?
Any Ancient Roman or Aztec.
Who is your favourite author/children's author?
I like different authors for different reasons.
Why did you want to be a writer?
I'm not a big talker. So I decided a good way to show people who I am would be to create characters who often thought like me.
What's the best thing and worst thing about being a writer?
Best: Once a book is finished, it's a great feeling knowing that you've made something where nothing was before.
Worst: It can be lonely work.
If you weren't a writer, what would you like to be?
One of the characters in my stories.
What advice would you give to aspiring writers?
Writing has to be fun. Spend lots of time observing people doing what they do. Then write your version of life in a way that suits your personality best.
Read some books by Ian Charlton
This interview is from 2002.