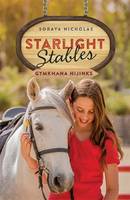 Name: Soraya Nicholas
Date of birth: 7 May 1983
Place of birth: Christchurch
Now living in: Christchurch still – just a little further from the city on a lifestyle block!
What is your favourite food?
Hmmm, chocolate. Followed closely by pizza.
Do you have a nickname and if so what is it?
No nickname.
What was your most embarrassing moment?
Can't think of anything embarrassing!
How do you relax?
I go outside and enjoy being out in the open with my family, horses and dogs. Or if my kids aren't home I'd curl up and read a great book.
Who inspired you when you were little?
Animals. I grew up with a love for all animals, and I loved writing little stories about horses and dogs especially.
What were you like at school?
I loved everything to do with reading and writing, and hated everything to do with maths and science! I really enjoyed learning and loved most of my teachers.
What was your favourite/most hated subject at school?
Most hated… science! And maths! Most loved… english, history and classics.
What was the book you most loved as a child?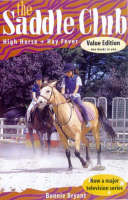 I loved a lot of books. I always had a book hidden under the table so I could read eating dinner when my parents wouldn't notice, and I always had a book on the go. The Saddle Club was my most loved series, and I also adored Bow Down Shadrach by Joy Cowley, The Wind in the Willows and anything by Roald Dahl. I read his book Matilda and was hooked on his writing!
Which person from the past would you most like to meet?
I would actually prefer to meet someone from the present – my writing idol Shonda Rhimes, writer and creator of Grey's Anatomy.
Who is your favourite author/children's author?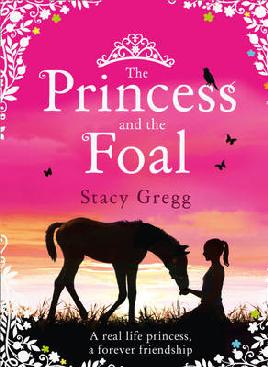 My favourite children's books are the Marmaduke Duck series by Juilette MacIver, followed by Stacy Gregg's fabulous Princess & the Foal book (and all her others!) as well as Dav Pilkey for fab books to read to my boys.
For me, I love Nora Roberts, Nalini Singh, Jane Porter and Harlen Coben.
Why did you want to be a writer?
I have always read so many books, and I loved the idea of creating my own stories. It really was as simple as that.
Do you have a special place where you write and illustrate your books?
I usually divide my time writing between home and cafes! I love the peace and quiet of writing at home alone, but then I also like being at a busy café sometimes, drinking good coffee. Since having children I can write anytime, anywhere, no matter how much noise is going on around me!
What's the best thing and worst thing about being a writer or illustrator?
Doing something I love every day is amazing. The best thing is being able to come up with new ideas and create stories from them – for a job! The worst thing is the waiting. Waiting to hear back from my agent or editor once I've sent them new material.
If you weren't a writer, what would you like to be?
A vet. I love animals and it's the only other thing I'd genuinely love to do every day as a job.
What advice would you give to aspiring writers or illustrators?
Don't give up. Don't ever give up no matter how many rejections you receive. It is so tough being creative, sharing your work and then being turned down, but you need to treat your pre-published years as an apprenticeship. It's easier to deal with the no's if you treat it as a learning experience, and you need to develop a thick skin. Keep writing, keep learning your craft, and really research what publisher's want.
Sometimes you could be being turned down because you're submitting the wrong material to the wrong publisher. Also, I think it's very easy to self-publish material now (which can be a fantastic option with the right professional help) but I'm pleased it wasn't available when I first started writing. In hindsight, my early manuscripts were part of my apprenticeship and I'm pleased they ended up under my bed collecting dust rather than being read by others! At the time I thought they were amazing, of course 🙂
Visit Soraya Nicholas' website
This interview is from 2016.