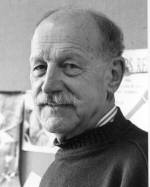 Name: Jack Lasenby
Date of birth: 9 March 1931
Place of birth: Waharoa
Now living in: Wellington
What is your favourite food?
Everything from huhus to ice-cream.
Do you have a nickname and if so what is it?
No.
What was your most embarrassing moment?
Trying to answer a question such as this. I find myself flummoxed.
How do you relax?
Gardening, music, swimming - most of all, reading. (I also like arguing with people on the radio and T.V. - especially thick politicians who can't answer back.)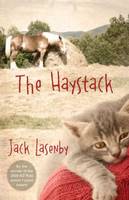 Who inspired you when you were little?
People I read about.
What were you like at school?
Ordinary.
What was your favourite/most hated subject at school?
Favourite: English
Most hated: Maths (I think maths was badly taught. I'd now like to be really good at it.)
What was the book you most loved as a child?
I loved so many I can't distinguish between them.
Which person from the past would you most like to meet?
Certain writers, certain relatives, certain friends; I'm uncertain which.
Who is your favourite author/children's author?
Arthur Ransome, William Mayne, Robert Louis Stevenson, Rudyard Kipling, Philippa Pearce, Rumer Godden, Charles Dickens - there's no point in trying to choose one: I have dozens of favourites.
Why did you want to be a writer?
I don't understand. It's not the sort of question which has a reasonable answer. I don't think anyone knows - or understands - this question.
Do you have a special place where you write your books?
No. A real writer can write anywhere.
What's the best thing and worst thing about being a writer?
I enjoy it mostly. And it's something you can keep doing - even when sick or old - unlike most other occupations. I think there may be a biological satisfaction to storytelling.
If you weren't a writer, what would you like to be?
A whole lot of things. I like being a writer, but I've enjoyed all sorts of jobs. I'd probably like some sort of work to do with the land, trees, plants.
What advice would you give to aspiring writers?
Read. Think. Read. Work. Read. Live. Read. Have children. Read. Teach. Read. Learn to spell, learn grammar, learn handwriting, keyboard skills, and practise writing every day. Ignore people who say spelling, grammar, handwriting don't matter. Learn to be your own best critic. And read, read, read.
Read some books by Jack Lasenby
More information about Jack Lasenby
Read posts featuring Jack Lasenby from the Christchurch Kids Blog.
This interview is from 2002.