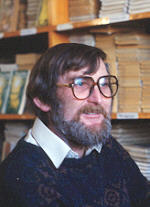 Name: James Norcliffe
Date of birth: 3 March 1946
Place of birth: McBreerty Annexe, Grey Main Hospital, Greymouth
Now living in: Christchurch
What is your favourite food?
Prawns in sweet chilli sauce or smoked chicken salad or anything - I'm an omnivore.
Do you have a nickname and if so what is it?
Jim.
What was your most embarrassing moment?
Covering the ceiling and walls of my flat with chocolate instant pudding in a failed experiment in centrifugal force.
How do you relax?
In a hot bath with a soggy cryptic crossword.
Who inspired you when you were little?
My primary school principal at Mt Pleasant School - Cliff Wright.
What were you like at school?
Good with words. They kept me out of serious trouble.
What was your favourite/most hated subject at school?
My favourite was English. I didn't hate any subject but I wasn't fond of woodwork as I could never get dovetail joints right.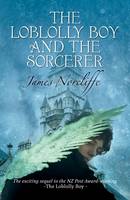 What was the book you most loved as a child?
The Island in the Pines by Elleston Trevor.
Which person from the past would you most like to meet?
Merlin.
Who is your favourite author/children's author?
Changes all the time. Adult: Jane Austen. Children's: Alan Garner, Leon Garfield and Sid Fleischman.
Why did you want to be a writer?
Because I really enjoyed writing - the making of things.
Do you have a special place where you write your books?
Not really. I write them in my head then I put them down in my study.
What's the best thing and worst thing about being a writer?
Best thing: Thinking up a wonderful poem/story/line that works beautifully.
Worst thing: Being unable to remember it in the morning.
If you weren't a writer, what would you like to be?
1. Another writer.
2. A musician.
What advice would you give to aspiring writers?
1. Read and write and write and read.
2. When it's ready - show people your writing.
Read some books by James Norcliffe
More information about James Norcliffe
James Norcliffe's website
Read our interview with James about writing poetry
Read posts featuring James Norcliffe from the Christchurch Kids Blog.
This interview is from 2002.