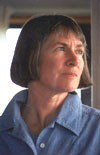 Name: Jane Buxton
Date of birth: 7 October 1947
Place of birth: Otaki
Now living in: North Canterbury
What is your favourite food?
Fresh fruit.
Do you have a nickname and if so what is it?
No.
What was your most embarrassing moment?
I'm not telling!
How do you relax?
I soak in my outside bath or hang out in the barn with my llamas. Llamas are very calm and beautiful creatures known for their soothing effect on people.
Who inspired you when you were little?
My parents and teachers who kept telling me I'd be a writer when I grew up. I believed them.
What were you like at school?
Shy and quiet, with a huge imagination, always reading a book under my desk during classes.
What was your favourite/most hated subject at school?
I loved art and writing stories. I hated maths.
What was the book you most loved as a child?
I loved the Famous Five books by Enid Blyton.
Who is your favourite author/children's author?
Shakespeare; Diana Wynne Jones.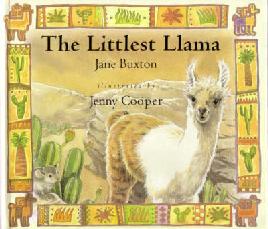 Why did you want to be a writer?
Because I loved writing stories.
Do you have a special place where you write your books?
Yes, I have a big, sunny writing room upstairs above my garage.
What's the best thing and worst thing about being a writer?
There are several best things. I can work at home. I can choose my own hours. I love the work. I earn lots of money. There are no worst things.
If you weren't a writer, what would you like to be?
A farmer. And I am one anyway. I farm llamas.
What advice would you give to aspiring writers?
Read, read, read! Be a bookworm! While you are reading you are absorbing 'book language' and this will make you a better writer.
Read a short story online by Jane Buxton
Read some books by Jane Buxton
More information about Jane Buxton
Read posts featuring Jane Buxton from the Christchurch Kids Blog.
This interview is from 2002.