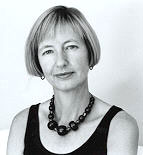 Name: Jane Westaway
Date of birth: 22 February 1948
Place of birth: Watford, England
Now living in: Wellington
What is your favourite food?
Anything I didn't cook myself.
Do you have a nickname and if so what is it?
'Janey'.
What was your most embarrassing moment?
Being christened at 13 1/2, and confirmed at 14 - two moments.
How do you relax?
Go to the movies and/or a walk and/or talk to friends, weed the garden, read.
Who inspired you when you were little?
My best friend Suzanne.
What were you like at school?
Shy and nervous.
What was your favourite/most hated subject at school?
Favourite: English
Most hated: P.E. (Physical Education).
What was the book you most loved as a child?
Alice in Wonderland, by Lewis Carroll.
Which person from the past would you most like to meet?
Who is your favourite author/children's author?
Author: Ian McEwan.
Why did you want to be a writer?
To see if I could do it.
Do you have a special place where you write your books?
Anywhere I can set up my laptop.
What's the best thing and worst thing about being a writer?
Best: deciding what I want to work on and when.
Worst: not enough money in it.
If you weren't a writer, what would you like to be?
Singer.
What advice would you give to aspiring writers?
Don't expect to be an overnight success.
Read a short story online by Jane Westaway
Read some books written Jane Westaway
More information about Jane Westaway
This interview is from 2002.