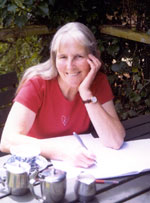 Name: Janet Slater Bottin
Date of birth: 25 September 1940
Place of birth: Masterton
Now living in: Otaki
What is your favourite food?
This changes from time to time. Favourite of the moment is real-fruit yoghurt icecream. Second best: cheese sandwiches.
Do you have a nickname and if so what is it?
'Offenwafflen'.
What was your most embarrassing moment?
Performing at a charity concert and discovering I'd placed my music on the stand upside-down.
How do you relax?
Walks on the beach or bike-rides through the countryside.
Who inspired you when you were little?
A teacher in Form Two (Year Eight), who was the first to recognise and encourage my writing ability. Also a cousin of the same age who introduced me to the Evening Post newspaper's "Children's Page", to which we both contributed.
What were you like at school?
Very shy and inclined to daydream.
What was your favourite/most hated subject at school?
Favourite: reading, writing stories, art and running.
Most hated: hand-sewing fiddly things like drawn-thread work. I repeatedly "forgot" to take my sewing on lesson days which ultimately led to a sound dose of "six-of-the-best".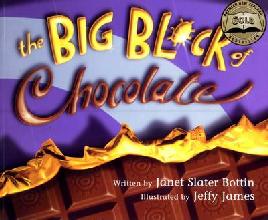 What was the book you most loved as a child?
Winnie-the-Pooh, by A. A. Milne.
Which person from the past would you most like to meet?
Probably (if we were talking about authors) Charles Dickens, or Louisa Alcott. Or C.S. Lewis. Or maybe Lewis Carroll. Or, then again…
Who is your favourite author/children's author?
Why did you want to be a writer?
My head is full of exciting thoughts and interesting ideas that just have to come out. Writing them down and sharing them with others is a very satisfying and enjoyable thing to do.
Do you have a special place where you write your books?
I do my long-hand writing in scrapbooks and have some favourite cafes where I'm almost part of the furniture. I work on the computer at home, in our little beach bach.
What's the best thing and worst thing about being a writer?
Best thing: having children tell me how much they've enjoyed a book I've written.
Worst thing: having work returned for various reasons.
If you weren't a writer, what would you like to be?
An illustrator.
What advice would you give to aspiring writers?
Don't give up. An author needs to be "made of rubber" so that she/he can "bounce back" and not be knocked flat by work that is returned. Believe you can do it - and do it!
My motto: Get over it - and get on with it!
Read a short story online by Janet Slater Bottin
Read some books by Janet Slater Bottin
More information about Janet Slater Bottin
Read posts featuring Janet Slater Bottin from the Christchurch Kids Blog.
This interview is from 2002.