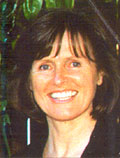 Name: Jenny Hessell
Date of birth: 18 December 1950
Place of birth: Inglewood, Taranaki
Now living in: Hamilton
What is your favourite food?
Cheese.
Do you have a nickname and if so what is it?
No, but I used to be called "Grub" as a child because I was so… well – grubby!
What was your most embarrassing moment?
Leaving my baby at a garage sale (by mistake!).
How do you relax?
Reading, daydreaming, playing with my granddaughter, reading some more, doing crosswords, reading…
Who inspired you when you were little?
My father – I was nearly grown up before I realised he wasn't actually God!
What were you like at school?
I think I would have been very miserable except that I was in the same class as my sister and she kept an eye on me. But I didn't really enjoy school at all.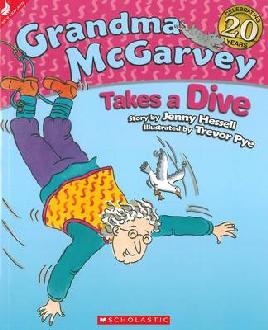 What was your favourite/most hated subject at school?
My favourite was English. I didn't like P.E.
What was the book you most loved as a child?
We had an old Classic Comic of Mowgli, Jungle Boy which I loved – mainly because of the musty smell, I think. And I once stole a book from the school library because I just had to have it – T. H. White's The Once and Future King (the story of King Arthur).
Which person from the past would you most like to meet?
Goodness, there are so many (although I suspect they might be a disappointment in the 'flesh') – Merlin perhaps, Socrates, Buddha, Jesus…
Who is your favourite author/children's author?
Probably George MacDonald.
Why did you want to be a writer?
I don't think I did, really – I just sort of fell into it.
Do you have a special place where you write your books?
Well, 'in my head' – and I'm not trying to be funny. My books are so short that I write and revise them in my mind until I am happy with them. (Usually I pace around while I do this to get the rhythm right.) Then I sit down wherever I happen to be and write it all down quickly before it disappears.
What's the best thing and worst thing about being a writer?
Finishing a book – always a bittersweet moment, the best and the worst.
If you weren't a writer, what would you like to be?
I would rather be a painter or musician – maybe in another life.
What advice would you give to aspiring writers?
Get the rhythm right. Your ear will tell you if you have 'nailed' it far more reliably than your eye, so read your work aloud, act it out, move to the words. You won't persuade a reader to join you in the dance if they can't feel the beat and be confident about where you are leading them.
Read some books by Jenny Hessell
This interview is from 2002.