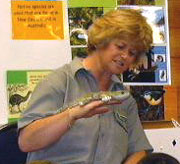 Name: Jenny Jones
Date of birth: 28 January 1952 (ancient!)
Place of birth: Lower Hutt
Now living in: rural Masterton
What is your favourite food?
I do like fruit especially when I travel overseas and try new fruit and foods.
Do you have a nickname and if so what is it?
Yes - 'JJ'.
What was your most embarrassing moment?
I have had lots - cannot think of one.
How do you relax?
I go to the beach.
Who inspired you when you were little?
Peter Snell. I did children's athletics and he was inspirational.
Also living in the Marlborough Sounds in a place you could only get to by boat - only my family was there and there was native bush all around the place which gave me my love of nature and New Zealand, so it was not a 'who' but a 'what inspired me' in that case.
What were you like at school?
At primary school a tomboy. I loved sports and nature and kept little fish in bowls and lizards.
At secondary school I loved surfing, athletics and volleyball, but I also studied hard as well as I loved learning.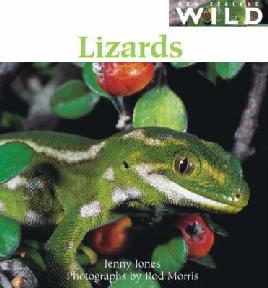 What was your favourite/most hated subject at school?
Favourite: Science and Nature Studies at primary. Secondary - Geography and English/Reading.
Hated: Maths.
What was the book you most loved as a child?
Moonfleet by John Meade Falkner. I have read it many times since and still enjoy it.
Which person from the past would you most like to meet?
William Shakespeare would be interesting or Charles Dickens.
Who is your favourite author/children's author?
It would have to be Roald Dahl. I think all of his books are brilliant.
Why did you want to be a writer?
To pass onto children all the wonderful things I have learnt about New Zealand species in a way that they would enjoy and also learn from.
Do you have a special place where you write your books?
Yes - in my head. I think a lot about things to write and especially when I am teaching children and then I do my writing in my office at home.
What's the best thing and worst thing about being a writer?
Getting back from children how much they enjoyed my books (best) and not being able to write more than I do (worst) - maybe when I retire.
If you weren't a writer, what would you like to be?
Well, I am also a Conservation Educator working at Mt Bruce National Wildlife Centre and I teach children who come in with their class for lessons on New Zealand species. I have been a teacher all my life - first in a classroom for 18 years, then I taught at WWF (World Wildlife Fund) New Zealand for 7 years, and now at Mt Bruce for the last 7 years.
I also work with my husband who is a palaeontologist and we go out looking for fossils like big moa bones, which I really enjoy.
What advice would you give to aspiring writers?
Write for yourself first and just keep going. Keep all the writing you do.
Read some books by Jenny Jones
This interview is from 2002.