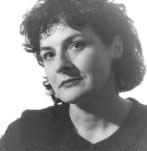 Name: Kate De Goldi
Date of birth: 18 August 1959
Place of birth: Christchurch
Now living in: Wellington
What is your favourite food?
Pasta
Do you have a nickname and if so what is it?
My family call me Kaf which is a corruption of Kath which is short for Kathleen - my actual name. My full name is Kathleen Domenica DeGoldi. I was named after both my grandmothers, one Irish, one Italian.
What was your most embarrassing moment?
There are many thousands of these, but I still remember with a red-hot horror the time I was caught by the principal, Sister Helen, laughing in the cloakroom with a friend, and promptly wet my pants with fright - in front of the big kids.
How do you relax?
I walk long distances; I read and listen to music; I talk on the phone to my sisters and friends. I sleep.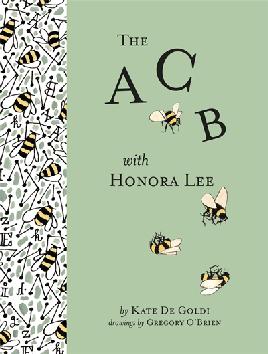 Who inspired you when you were little?
My first and most influential teacher, Sister Barbara. My piano teacher, Dorothy Buchanan. A friend of my mother's who read and collected children's books.
What were you like at school?
Variable. I had inspired moments and undisciplined times. I was incorrigibly talkative and worked, by nature, at what I enjoyed, rather than what was required.
What was your favourite/most hated subject at school?
My favourite subjects were writing and History and English Literature.
My least favourite was French language.
What was the book you most loved as a child?
There were many - Anne of Green Gables; One hundred and one dalmatians; Little Old Mrs Pepperpot; The night the rain came in; The family from One End Street - I could go on for pages.
Who is your favourite author/children's author?
There are a number: Jan Mark, E.L. Konigsburg, Gene Kemp, Barbara Willard, Alan Garner, Jane Gardam, Betsy Byars, David Almond, Louis Sachar, Jerry Spinelli, Karen Hesse.
Why did you want to be a writer?
To recreate the pleasure reading gave me.
Do you have a special place where you write your books?
In my office which is actually a walk-in wardrobe (rather appropriate for a writer, I thought - given C.S. Lewis). I have a long desk and a computer and a view of the bush.
What's the best thing and worst thing about being a writer?
The best thing is the imaginative freedom.
The hardest thing is when one's ideas (which always seem brilliant) translate imperfectly to the page (which is 100% of the time).
If you weren't a writer, what would you like to be?
An opera singer.
What advice would you give to aspiring writers?
Just do it. And when you're not doing it, Read to see the way others do it.
Read some books by Kate De Goldi