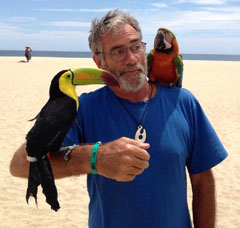 Name: Keith Tonkin
Date of birth: 3 October 1952
Place of birth: Christchurch
Now living in: Dunedin
What is your favourite food?
Anything that comes out of a hangi that I have put down (I am mostly pakeha but I love doing this).
Do you have a nickname and if so what is it?
Used to be Tonk when I lived in Redcliffs and Sumner as a kid and teenager.
What was your most embarrassing moment?
While on school patrol at Redcliffs School. I needed to go to the toilet but couldn't; you can guess the rest.
How do you relax?
Play my guitar and sing (not very well yet). Swim in the surf in summer. Go to folk music festivals and camp. Walk somewhere beautiful.
Who inspired you when you were little?
Lots of people living and dead: Captain James Cook, Edmund Hillary, my parents, Bob Dylan, anyone who was brave and adventurous and thought-provoking.
What were you like at school?
I thought I was more intelligent than I was. Not good at sport but I didn't care about that. I was interested in many things.
What was your favourite/most hated subject at school?
Favourite: History, Geography.
Most hated: Chemistry and Maths (at high school)
What was the book you most loved as a child?
Dr Seuss' McElligot's Pool.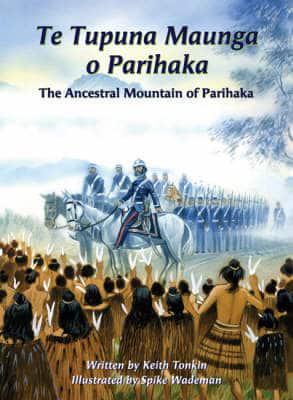 Which person from the past would you most like to meet?
Captain James Cook.
Who is your favourite author/children's author?
Not sure now; it certainly was Arthur C. Clarke, opens a new window some years ago.
Children's author Paul Jennings.
Why did you want to be a writer?
Always thought I could but it took the invention of the personal computer to get me started (I'm a very messy left-handed writer). I thought kids needed to know more about our history which I love.
Do you have a special place where you write your books?
In my little office with a view over the valley I live in. Just bought a laptop though, so I hope to take it to any nice place I want to write.
What's the best thing and worst thing about being a writer?
Freedom to write whenever you want: best.
A bit lonely for a very social person like me: worst.
If you weren't a writer, what would you like to be?
Well, I am also a part-time teacher so I'd still be that. But I also found I like organising things (I run a music festival) so I'd like to do that professionally. I'd like to be a musician also but I've started too late in life.
What advice would you give to aspiring writers?
Be interested in a wide variety of things. Read a lot, value everyone you know, talk a lot and listen to others. Imagine yourself in other's shoes, never judge other people and make friends among a wide variety of people.
Read Keith's short story A Weka Story
Read some books by Keith Tonkin
More information about Keith Tonkin
Keith Tonkin's website
This interview is from 2002.