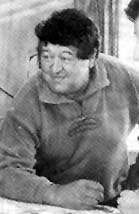 Name: Kingi McKinnon
Date of birth: 27 July 1943
Date of death: September 2006
Place of birth: Auckland
What is your favourite food?
Seafood and porridge.
Do you have a nickname and if so what is it?
My family call me "Din".
What was your most embarrassing moment?
In primary school, someone told me a certain pupil was in the outdoor toilet. Being mischievous, I filled a gumboot with water and threw it in. Unfortunately, it was a rather red-faced, angry teacher.
How do you relax?
I go fishing or sketch or do cryptic crossword puzzles.
Who inspired you when you were little?
My mother stressed often how important education is.
What were you like at school?
At primary school I was very attentive and studious. Unfortunately at high school, all I wanted to do was work and earn money.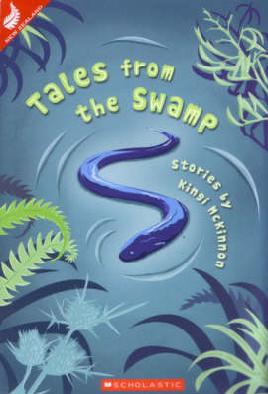 What was your favourite/most hated subject at school?
I hated most of them. I loved Art and Woodwork and lunchtime.
What was the book you most loved as a child?
Huckleberry Finn by Mark Twain.
Which person from the past would you most like to meet?
Leonardo da Vinci
Who is your favourite author/children's author?
Why did you want to be a writer?
I discovered I had a talent, and have always felt comfortable with a pen I my hand.
Do you have a special place where you write your books?
Yes. A small corner of my living room is reserved for my computer and memorabilia about award venues I have attended.
What's the best thing and worst thing about being a writer?
The worst thing is being interrupted when your ideas are running hot. The worst is running thin on ideas and writer's block.
If you weren't a writer, what would you like to be?
A professional artist or a stand-up comedian (Ha Ha).
What advice would you give to aspiring writers?
Give it heaps. Give your imagination free rein and remember, if you think it's worth sharing, then maybe it is. Keep it interesting and edit thoroughly. No one wants to hear about the boring bits, so turf them out.
Read some books by Kingi McKinnon
More information about Kingi McKinnon
Read posts featuring Kingi McKinnon from the Christchurch Kids Blog.
This interview is from 2002.