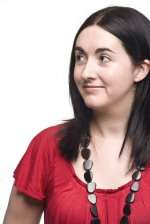 Name: Leonie Agnew
Place of birth: Auckland
Now living in: Auckland
What is your favourite food?
Potato salad and chocolate. (But not together.)
Do you have a nickname and if so what is it?
Lele, Lones, and Lonestar. (I cannot justify them. They are what they are.) Most people just call me Leonie!
What was your most embarrassing moment?
Oh, so many stories, so little time. I once got stage fright in front of the entire school, when I was eight. Someone had to take me off the stage.
How do you relax?
Like most people – watching TV, movies, hanging out with friends, reading, music.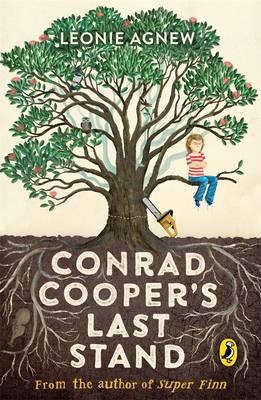 Who inspired you when you were little?
This is weird, but I can't think of anyone. I vaguely recall being impressed by Mother Theresa, but I haven't followed in her footsteps. Not enough lepers in the streets of New Zealand, I guess.
What were you like at school?
Talkative with a short attention span.
What was your favourite/most hated subject at school?
Loved creative writing, hated maths and P.E. These days maths is taught better, using materials. I could visualise ideas but never numbers.
What was the book you most loved as a child?
There's not enough space! I read a lot, my top favourites were Ramona The Pest, The Three Investigators, Tales of a Fourth Grade Nothing, Anne of Green Gables, opens a new window, Little House on The Prairie, opens a new window, the original version of Alice in Wonderland and Through the Looking Glass, Mary Poppins, opens a new window, Heidi, opens a new window, The Half Men of O, Peter Pan, opens a new window, The Princess Bride, The Prince and the Pauper, the C.S. Lewis series and anything by Roald Dahl, opens a new window.
Which person from the past would you most like to meet?
Roald Dahl, opens a new window…in a good mood.
Who is your favourite author/children's author?
I have several but top of mind are: Frank Cottrell Boyce, Patrick Ness, Margaret Mahy, opens a new window, Roald Dahl and James Norcliffe, opens a new window.
Why did you want to be a writer?
You mean I had a choice? Wow. No one told me that. I should've been an accountant, the pay's way better.
Do you have a special place where you write your books?
My local public library, in the far left corner. There's a view of the ocean and well, it just works.
What's the best thing and worst thing about being a writer?
Best thing: the stuff inside my head becomes real, the second it hits the page. Other highlights include the first time you see your book and the moment you know you've got a good idea.
Worst thing: when it's just not working and you're not sure why. Oh, that dark spiral of doom.
If you weren't a writer, what would you like to be?
Easy, I would want to be a writer. If this profession was somehow banned and I was forced, at knife point, to choose a different one, well… a screen writer. I love movies.
What advice would you give to aspiring writers or illustrators?
Write, read and don't give up. It's that simple and that hard. Also look into workshops and get useful feedback on your writing.
Read some books by Leonie Agnew, opens a new window
Leonie Agnew's website, opens a new window
Read posts featuring Leonie Agnew, opens a new window from the Christchurch Kids Blog.
This interview is from 2013.