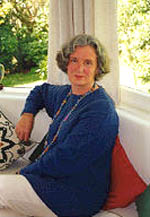 Name: Lynley Dodd
Date of birth: 5 July 1941
Place of birth: Rotorua
Now living in: Tauranga
What is your favourite food?
I like tasty soups, strawberries, mushrooms…
Do you have a nickname and if so what is it?
No
What was your most embarrassing moment?
There are one or two, but they are too embarrassing to tell!
How do you relax?
Reading and crossword puzzles. Playing the piano (as long as nobody else is listening).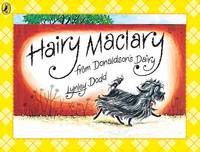 Who inspired you when you were little?
Trees and open spaces. (I grew up in a pine forest.) Lots of animals.
What were you like at school?
I liked drawing and reading. I went to a very small primary school (it had only one room.)
What was your favourite/most hated subject at school?
Art was my favourite subject. I hated Maths!
What was the book you most loved as a child?
I had many favourites. Winnie the Pooh, opens a new window, the Dr Seuss, opens a new window books and Enid Blyton, opens a new window books too…
Which person from the past would you most like to meet?
Two people - Leonardo da Vinci and Jane Austen, opens a new window.
Who is your favourite author/children's author?
I have many favourites: Quentin Blake, opens a new window, Margaret Mahy, opens a new window and lots of others among children's authors.
Why did you want to be a writer?
I began as an illustrator and decided I'd like to try writing my own books.
It was HARD the first time.
Do you have a special place where you write your books?
Yes, I have a study upstairs which can get very hot on summer afternoons.
What's the best thing and worst thing about being a writer?
The best thing is knowing that thousands of children (and grownups) around the world are reading my books.
The worst thing is trying to meet deadlines! (I'm quite good but I still worry about it!)
If you weren't a writer, what would you like to be?
A musician - but I don't think I would have been good enough!
What advice would you give to aspiring writers?
Keep trying and never be satisfied with second best.
Read some books by Lynley Dodd, opens a new window
More information about Lynley Dodd, opens a new window
Read posts featuring Lynley Dodd, opens a new window on the Christchurch Kids Blog, opens a new window
This interview is from 2002.