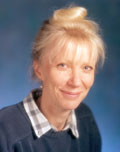 Name: Mandy Hager
Date of birth: 26 July 1960
Place of birth: Levin
Now living in: Wellington
What is your favourite food?
Crusty bread, strong cheeses, salad and olives
Do you have a nickname and if so what is it?
My real name is Amanda - I only get called this when I'm in big trouble! Mandy is my nick-name but everyone uses it!
What was your most embarrassing moment?
While travelling around America when I was 18 years old, we stopped to camp in New Mexico. While I was cleaning my teeth in a weird-looking basin in the toilet block, two men came in. I glared at them, thinking they were creeps! Only when I left did I realise it was the men's toilet - and the weird-looking basin was a wall urinal! Yuk!
How do you relax?
Reading. Listening to opera and classical music. Gardening. Laughing with my two teenage kids!
Who inspired you when you were little?
My mother. She was always doing something interesting or learning something new. She was so different from everyone else's mother - very "un-motherly" (!) yet totally loving.
What were you like at school?
Quiet and hard-working. A bit shy.
What was your favourite/most hated subject at school?
Most hated - typing. I did it for a year and nearly went nuts! Now, of course, I wish I'd learnt it better!
What was the book you most loved as a child?
All Dr Seuss books. I still believe "a person's a person no matter how small". Also, C.S. Lewis - the Narnia stories.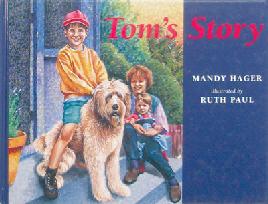 Which person from the past would you most like to meet?
My Austrian grandfather. He died before I was born.
Who is your favourite author/children's author?
My favourite New Zealand author for both adults and children is Maurice Gee. He's amazing!
Why did you want to be a writer?
It is just something I've always done. I don't feel happy unless I'm writing something. Right now I like jotting down poems in my spare time.
Do you have a special place where you write your books?
Yes. I have a "loft" at the top of our house - a tiny space that has 180° views. It's a very magic place.
What's the best thing and worst thing about being a writer?
The best thing is that writing makes me feel so completely happy and alive. The worst thing is when I think I've written something really good but no-one else does!
If you weren't a writer, what would you like to be?
An opera singer. I think that to sing really well must be the most amazing, magical, joyous feeling in the world.
What advice would you give to aspiring writers?
Write, write, write! Never give up. Write for yourself - to please yourself. A great thinker called Edward de Bono once said:
A self which only exists in the approval of other individuals, is not a real self.
Think about what this means - then live by it!
Read some books by Mandy Hager
More information about Mandy Hager
Read posts featuring Mandy Hager from the Christchurch Kids Blog.
This interview is from 2002.