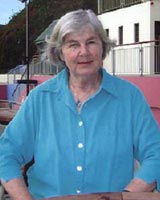 Name: Margaret Andrew
Date of birth: 3 December 1932
Place of birth: Dunedin
Now living in: Dunedin
What is your favourite food?
Fruit and nuts; salads (I am a vegetarian).
Do you have a nickname and if so what is it?
Maggie and Meg.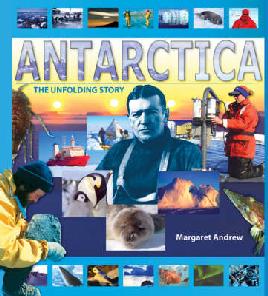 What was your most embarrassing moment?
Being asked to sing by myself in front of the class (nine years old).
How do you relax?
I walk dogs. As a younger person I rode horses I exercised race horses too. I also listen to classical music.
Who inspired you when you were little?
My father, who told me stories and gave me books.
What were you like at school?
Very shy. I sat at the back of the room by a window and watched the clouds go by. Found lessons hard to concentrate on.
What was your favourite/most hated subject at school?
I loved Art and bush/nature walks. Switched off Maths because I did not understand it (I did not hate it).
What was the book you most loved as a child?
Ferdinand the Bull, by Munro Leaf.
Which person from the past would you most like to meet?
Saint Francis of Assisi he gave up a comfortable life to help the poor and he loved animals and birds.
Who is your favourite author/children's author?
No favourite I read everything, especially travel and adventure stories.
Why did you want to be a writer?
Have always had the desire to write. I write stories in my head have a pad and pencil ready!
Do you have a special place where you write your books?
Yes - at a table, usually early in the morning. I also write straight onto a computer. I often write on a pad or scrap of paper put ideas down.
What's the best thing and worst thing about being a writer?
Best thing: the royalty cheque is a great thing!
Worst thing: you are only paid once a year or sometimes twice!
If you weren't a writer, what would you like to be?
A painter - I love to paint and have done one book with my own illustrations Kelly the King and Mick Gentoo.
What advice would you give to aspiring writers?
Keep your stories to yourself. Write your letter to publishers very brief and to the point. "I am submitting the enclosed story for your consideration…" Enclose a stamped, self-addressed envelope.
Do not give up! Publishers get many stories a year. They are looking for something original. Always keep to the subject. When writing 'lost' stories bring your hero home!
Persist, persist and persist!
Read some books by Margaret Andrew
This interview is from 2002.