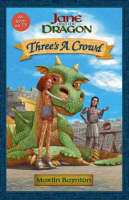 Name: Martin Baynton
Date of birth: 13 February 1953
Place of birth: London
Now living in: Whangamata
What is your favourite food?
Mango
Do you have a nickname and if so what is it?
No
What was your most embarrassing moment?
Being attacked in a supermarket by an angry elderly woman.
How do you relax?
I have horses and I do a lot of riding.
Who inspired you when you were little?
What were you like at school?
Very quiet, serious and hard working.
What was your favourite/most hated subject at school?
Favourite was English.
Most hated was Latin (had to do Latin and Greek when I was 9 - 11 years old).
What was the book you most loved as a child?
When we were very young by A. A. Milne.
Which person from the past would you most like to meet?
Leonardo da Vinci
Who is your favourite author/children's author?
Why did you want to be a writer?
I loved books, writers were my heroes.
Do you have a special place where you write your books?
No. I have a laptop and write anywhere, very often in hotels, at the beach, in the bush.
What's the best thing and worst thing about being a writer?
Best: You are your own boss, work when you like.
Worst: Can be lonely - you work on your own in your head most of every day.
If you weren't a writer, what would you like to be?
I am also an actor. I work on TV and in the theatre. I would do this full time.
What advice would you give to aspiring writers?
Read - read - read - everything you can find. Try to read some good writing everyday to practise hearing what good writing sounds like.
Try: Winnie-the-Pooh (original not edited)
Narnia series by C.S. Lewis
Read some books by Martin Baynton
More information about Martin Baynton
This interview is from 2002.