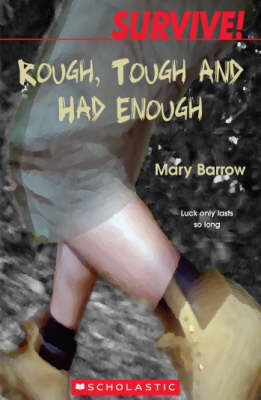 Name: Mary Barrow
Date of birth: 14 March 1968
Place of birth: Christchurch
Now living in: Dannevirke
What is your favourite food?
Anything Japanese
Do you have a nickname and if so what is it?
No, but when I was at University I had some flatmates who liked bursting into my room late at night and yelling, "Night, mare!"
What was your most embarrassing moment?
Screaming with fright the first time my flatmates did this - I was in a deep sleep at the time.
How do you relax?
Tramping - needless to say I haven't encountered any flash floods!
Who inspired you when you were little?
My parents, who read to us every night. I was also very lucky to have a lot of exceptional school teachers.
What were you like at school?
Quiet - not one of the cool crowd - which was good, because it was fun watching the cool crowd: whenever one of them came to school with something like a new pair of shoes,all the other cool people would have similar shoes within a couple of weeks.
What was your favourite/most hated subject at school?
Favourites were French, Latin and English.
What was the book you most loved as a child?
K. M. Peyton's Flambards
Which person from the past would you most like to meet?
My grandfather, Gus Spillane, who died when I was seven. He played two test matches for the All Blacks and I'd like to write a book about him.
Who is your favourite author/children's author?
Margaret Mahy, opens a new window
Why did you want to be a writer?
I love reading, so writing is a natural extension of that.
Do you have a special place where you write your books?
I write at my computer, and edit in any sunny spot I can find. A lot of "writing" time is spent thinking about the story and characters - and I can do that anywhere.
What's the best thing and worst thing about being a writer?
The best thing would be the excitement of a new idea for a story and the fun of seeing the characters and plot develop. The worst thing is editing - it is time-consuming and pretty boring, but it has to be done very carefully and thoroughly.
If you weren't a writer, what would you like to be?
I was a lawyer before my husband and I had children and that was pretty interesting, so I'd probably do work in the legal field.
What advice would you give to aspiring writers?
Find a good writing buddy or mentor to encourage you, inspire you and guide you. And write about things that you care about - your stories will reflect your passion.
Read some books by Mary Barrow
This interview is from 2006.