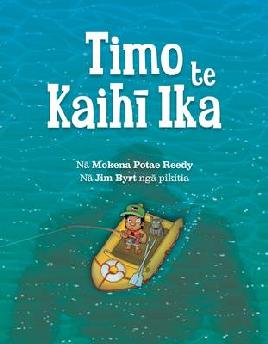 Name: Mokena Potae Reedy
Date of birth: 21 March 1947
Place of birth: Waipiro Bay
Now living in: Stokes Valley, Wellington
What is your favourite food?
Moki and kumara and all other food.
Do you have a nickname and if so what is it?
I get called "moron" a lot by my wahine.
What was your most embarrassing moment?
I have many, my foot and my mouth are good friends.
How do you relax?
Eating.
Who inspired you when you were little?
My old people.
What were you like at school?
A little @!4? Bag.
What was your favourite/most hated subject at school?
Favourite: poetry.
Most hated: all subjects (school did not like me much).
What was the book you most loved as a child?
The Phantom.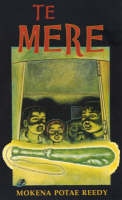 Which person from the past would you most like to meet?
My ancestor Kokere Taniwha.
Who is your favourite author/children's author?
Can't remember: did not have many books when I was a child.
Why did you want to be a writer?
My wahine made me write.
Do you have a special place where you write your books?
Nowhere special.
What's the best thing and worst thing about being a writer?
Worst thing: You have to sit inside.
If you weren't a writer, what would you like to be?
I don't see myself as a writer I am a fencer who sometimes tries to write.
What advice would you give to aspiring writers?
Attitude and concentration- two things I lack as a writer.
Read some books by Mokena Potae Reedy
This interview is from 2002.