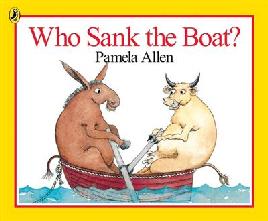 Name: Pamela Allen
Date of birth: 3 April 1934
Place of birth: Devonport, Auckland
Now living in: Auckland
What is your favourite food?
I love stewed tamarillos (tree tomatoes when I was little).
Do you have a nickname and if so what is it?
No.
What was your most embarrassing moment?
Can't tell you - it's too embarrassing.
How do you relax?
Sleep. I love it.
Who inspired you when you were little?
I can't remember being inspired. I don't think we used the word.
What were you like at school?
I think I was very ordinary.
What was your favourite/most hated subject at school?
I was good at "drawring".
What was the book you most loved as a child?
I remember crying over Peter Rabbit, opens a new window (by Beatrix Potter).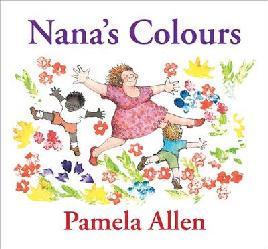 Which person from the past would you most like to meet?
My great grandfather. He was left an orphan as a little boy and through his own efforts ended up owning a printing business.
Who is your favourite author/children's author?
Margaret Mahy, opens a new window.
Why did you want to be a writer?
I thought I could be an illustrator then I discovered I could write - I was a writer because I found I could do it.
Do you have a special place where you write your books?
Yes. I have a separate building now in the bush - I call it "my space."
What's the best thing and worst thing about being a writer?
The worst thing is that you can feel very alone.
The best thing is you can make children laugh.
If you weren't a writer, what would you like to be?
I wanted to be a potter (in the 1950's in NZ).
What advice would you give to aspiring writers?
If you want to be a writer - Read. Read until you recognize a good book. Then don't give up too easily.
Read some books by Pamela Allen, opens a new window
More information about Pamela Allen, opens a new window
This interview is from 2002.