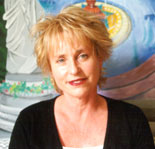 Name: Pamela Wolfe
Date of birth: 1 June 1950
Place of birth: Reading, England
Now living in: Freemans Bay, Auckland
What is your favourite food?
Italian
What was your most embarrassing moment?
When I was about ten years old getting my foot caught in the scenery during a ballet performance and bringing part of the background down on the dancers!
How do you relax?
Gardening and walking.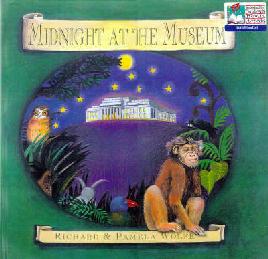 Who inspired you when you were little?
Peter Pan and the drawings of Grimm's fairytales (which were far too scary to read, but had wonderful illustrations). My parents, who had a circle of artistic and fairly eccentric friends who aroused my interest in art. And especially my mother who also painted, and encouraged me to go to Art School.
What were you like at school?
Very shy and extremely disinterested in sport. A bit of a day-dreamer and very sensitive. I used to spend most of my time drawing and making things.
What was your favourite/most hated subject at school?
Most favourite thing was Art.
Most hated was Maths.
What was the book you most loved as a child?
Which person from the past would you most like to meet?
Dora Carrington (or anybody from the Bloomsbury Group.) Dora Carrington was an artist in the twenties, who had a colourful life and was part of the Bloomsbury Group which included artists and writers such as Duncan Grant and Virginia Woolf.
Who is your favourite author/children's author?
Why did you want to be an illustrator?
When I was a child I had always wanted to illustrate a book of my own - but I needed someone to write the story - so it just happened that I married a writer - but it took a long time - about 25 years before we got around to it!
Do you have a special place where you illustrate your books?
In my studio at the top of the stairs in our house in Freemans Bay.
What's the best thing and worst thing about being an illustrator?
The loneliness of long hours without talking to anyone, but since my husband Richard has been working from home, this has changed, and has now become the best thing as I have a colleague to discuss ideas and have fun dreaming up stories together.
If you weren't a writer, what would you like to be?
An opera singer or rock star!
What advice would you give to aspiring illustrators?
Don't get discouraged if an idea is rejected. Just persevere and learn from mistakes.
Read some books by Pamela Wolfe
More information about Pamela Wolfe
This interview is from 2002.