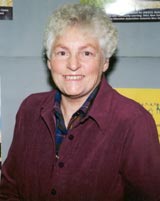 Name: Phyllis Johnston
Date of birth: 14 October 1935
Place of birth: Morrinsville
Now living in: Tauranga
What is your favourite food?
Bread, fruit
Do you have a nickname and if so what is it?
No
What was your most embarrassing moment?
Mispronouncing antipodes - I called it anti-podes.
How do you relax?
Walking, reading
Who inspired you when you were little?
The stories of my parents
What were you like at school?
Average. I didn't listen at times, thought of other things, and missed important parts.
What was your favourite/most hated subject at school?
Favourite: English. Loved that.
Most hated: Maths. I never grasped it. Knew my times tables.
What was the book you most loved as a child?
Caddie Woodlawn by Carol Ryrie Brink.
Which person from the past would you most like to meet?
My English teachers from High School.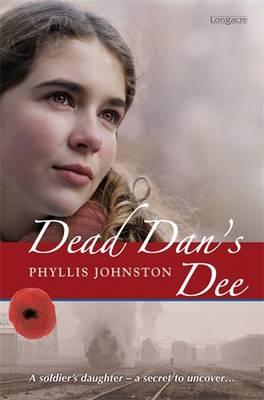 Who is your favourite author/children's author?
I enjoy too many to count!
Why did you want to be a writer?
I cannot specifically say. I just had a writer's 'eye' and 'ear'.
Do you have a special place where you write your books?
Yes. I now have a study, but wrote my first four books on the dining-room table.
What's the best thing and worst thing about being a writer?
The best thing is about being able to create.
The worst thing is trying to get published.
If you weren't a writer, what would you like to be?
An artist - a French Impressionist artist - and an opera singer.
What advice would you give to aspiring writers?
To keep a diary, try and write most days and never give up!!
Read a short story by Phyllis Johnston
Read some books by Phyllis Johnston
More information about Phyllis Johnston
This interview is from 2002.