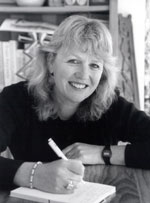 Name: Sandy McKay
Date of birth: 25 August 1959
Place of birth: Dunedin
Now living in: Dunedin
What is your favourite food?
Blue cheese
Do you have a nickname and if so what is it?
None that anyone has dared tell me about.
What was your most embarrassing moment?
At a children's athletics meeting, I was hurrying to cross the track when I tripped and fell, splaying myself and the contents of my bag across the finish line. There was a 14 yr-old boys' hurdles race in progress at the time and everyone in the grandstand was watching. My 11 yr-old son was even more embarrassed than I was.
How do you relax?
By going for a long walk or having a good laugh.
Who inspired you when you were little?
My Nana. She was so clever at 'making things' (sewing, knitting etc) and also, she read three books a week. When I was young I thought that was amazing, it used to take me weeks to read ONE book! In fact, my Nana continues to inspire me. She is nearly 90 years old, lives on her own, drives a car and STILL reads three books a week.
What were you like at school?
A goody-two-shoes who got naughtier as she got older.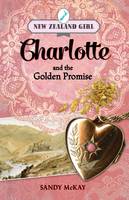 What was your favourite/most hated subject at school?
Favourite – English
Most hated – Science. I hated doing experiments and working out formulas and stuff. I also hated the smell of the science labs.
What was the book you most loved as a child?
The House at Pooh Corner by A.A. Milne (closely followed by The Lion, the Witch and the Wardrobe by C.S. Lewis.)
Which person from the past would you most like to meet?
Spike Milligan. He always seemed such a funny, sad and amazingly talented man. He wrote wonderful books, made people laugh and cared about animals and children.
Who is your favourite author/children's author?
Children's – John Marsden
Adults' – Nick Hornby
Why did you want to be a writer?
So I could be my own boss. Now if I get bored or don't make much money I have no one to blame but myself.
I also love the idea of creating characters and stories that other people can enjoy, laugh with and relate to.
Do you have a special place where you write your books?
No. Our house is so small I have to grab anywhere I can. Our computer is in the corner of the lounge and I have to compete with three kids and a husband to use it. I always write the first draft long-hand so I do this in public libraries and coffee bars as well.
What's the best thing and worst thing about being a writer?
Best – seeing an idea you had turn into a book.
Worst – worrying that all your ideas have 'dried up'.
If you weren't a writer, what would you like to be?
A photographer.
What advice would you give to aspiring writers?
Read heaps, write heaps and never ever give up.
Read some books by Sandy McKay
More information about Sandy McKay
Read posts featuring Sandy McKay from the Christchurch Kids Blog.
This interview is from 2005.