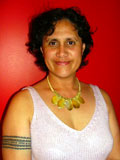 Name: Sarona Aiono-Iosefa
Date of birth: 18 November 1962
Place of birth: Christchurch
Now living in: Christchurch
What is your favourite food?
I love any hot pudding topped with custard and cream but especially apple crumble!
Do you have a nickname and if so what is it?
Shaza
What was your most embarrassing moment?
Being caught out fibbing by my own children.
How do you relax?
I jump on my bike and ride to where ever my son Sean wants us to, for a picnic and a talk.
Who inspired you when you were little?
My Dad worked two jobs, including cleaner at the University of Canterbury, dreaming that his kids would some day attend the same university. We did!
What were you like at school?
Both an angel and a scallywag at times.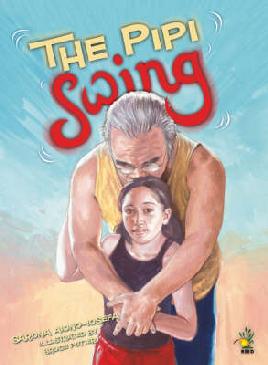 What was your favourite/most hated subject at school?
Favourite: English
Most hated: Biology
What was the book you most loved as a child?
Bible story books about such characters as David in David and Goliath and the story about Moses being put to float in his bassinette on the Nile to hide him from certain death.
Which person from the past would you most like to meet?
Leonardo da Vinci
Who is your favourite author/children's author?
Why did you want to be a writer?
To tell my own stories
Do you have a special place where you write your books?
Everywhere I go I pick up ideas for books and then write at my desk at home on the computer.
What's the best thing and worst thing about being a writer?
Best: Seeing other people read my books
Worst: Not having much time to write
If you weren't a writer, what would you like to be?
A jazz singer
What advice would you give to aspiring writers?
Just do it.
Read some books by Sarona Aiono-Iosefa
This interview is from 2008.