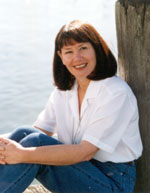 Name: Sherryl Jordan
Date of birth: 8 June 1949
Place of birth: Hawera, New Zealand
Now living in: Tauranga
What is your favourite food?
Stir-fried vegetables and coconut ice-cream - not together!!
Do you have a nickname and if so what is it?
Shez - my younger sister could not say my name correctly when she was little; she called me Shez, and the name stuck.
What was your most embarrassing moment?
Giving a public speech at a time of family crisis. I was very stressed at the time, and suddenly, in the middle of my talk, couldn't remember what I was saying, what I was talking about or even where I was! Very unprofessional!
How do you relax?
Music. Walking. Tai chi.
Who inspired you when you were little?
George McDonald's books - especially The Princess and the Goblin.
What were you like at school?
A nerd, I think! Too serious about studying.
What was your favourite/most hated subject at school?
Favourite: History (especially Medieval)
Hated: Maths. Still do!
What was the book you most loved as a child?
As above - The Princess and the Goblin, by George McDonald. (I hadn't discovered C.S. Lewis then.)
Which person from the past would you most like to meet?
Who is your favourite author/children's author?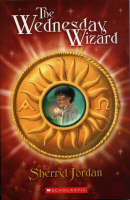 Why did you want to be a writer?
Can't remember why; wanted to be an author since I was four.
Do you have a special place where you write your books?
Yes - a glorious room upstairs, which I call Paradise.
What's the best thing and worst thing about being a writer?
Best: Flying in creative energy.
Worst: Getting books rejected by publishers (I've got 14 unpublished novels!)
If you weren't a writer, what would you like to be?
Dead
What advice would you give to aspiring writers?
Never give up! And write with joy.
Read some books by Sherryl Jordan
More information about Sherryl Jordan
Read posts featuring Sherryl Jordan on the Christchurch Kids Blog
This interview is from 2002.