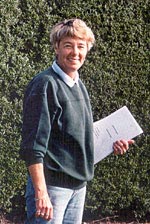 Name: Shirley Corlett
Date of birth: 20 July 1940
Place of birth: Wellington
Now living in: Masterton
What is your favourite food?
Macaroni cheese. Salads. Vegetables. Fruit. Chips.
Do you have a nickname and if so what is it?
I do not have a nickname. Most people call me Shirl.
What was your most embarrassing moment?
Falling flat on my face in front of a crowd of people (mostly strangers).
How do you relax?
Read. Entertain (Belong to an entertainment group - singing, mime etc). Play tennis.
Who inspired you when you were little?
My mother.
What were you like at school?
Ordinary. Average in class. Loved sport.
What was your favourite/most hated subject at school?
Favourite: Writing stories and English
Most Hated: Maths
What was the book you most loved as a child?
Coral Island by R. M. Ballantyne. All of Enid Blyton's Famous Fives.
Which person from the past would you most like to meet?
My Aunt Joyce who died on her wedding day (also her 21st birthday) two years before I was born. My second name is Joyce.
Who is your favourite author/children's author?
Have no favourites. Read all types of different books - enjoy lots and lots of authors - especially New Zealand authors.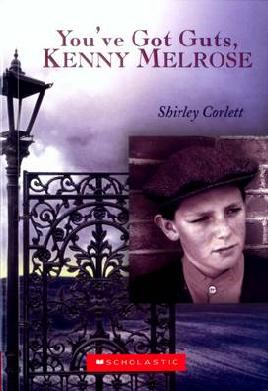 Why did you want to be a writer?
Born with it in my heart.
Do you have a special place where you write your books?
Yes. A special room built at the back of the section.
What's the best thing and worst thing about being a writer?
Best thing: never ever bored.
Worst thing: first time putting words from head onto paper.
If you weren't a writer, what would you like to be?
A teacher
What advice would you give to aspiring writers?
Never give up. Read, read, read.
Read some books by Shirley Corlett
More information about Shirley Corlett
Read posts featuring Shirley Corlett from the Christchurch Kids Blog.
This interview is from 2002.