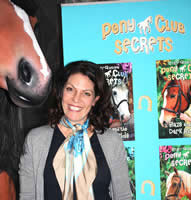 Name: Stacy Gregg
Date of birth: 23 July 1968
Place of birth: Melbourne (but my parents are New Zealanders)
Now living in: Auckland
What is your favourite food?
Crayfish
What was your most embarrassing moment?
Wow! Probably the time when I was riding my horse and my saddle slipped (I hadn't done the girth up tight enough) and I slipped all the way around underneath her tummy. She just stopped and stared at me like I was a complete clot!
How do you relax?
I ride my horse, Luka. I like doing dressage but Luka gets bored so sometimes we go to the forest instead for a good canter.
Who inspired you when you were little?
Mark Todd. I remember when he won the Badminton Horse Trials on Southern Comfort. I was amazed that a New Zealander had won the most coveted eventing prize in the world. When I was at Pony club we all worshipped Mark. Blyth Tait was big with me too, he was the number one ranking eventing rider in the world. We really had the best riders back then – who doesn't love a gold medal winner?
What were you like at school?
I was a total bookworm and geeky teacher's pet. I had really great teachers at primary school, Mrs Saunders at Woodlands Park Primary and Mr Otto at Ngaruawhia Primary were my favourites.
What was your favourite/most hated subject at school?
English was my favourite – that's not much of a surprise is it?  I was good at science – my dad is a scientist – and I wanted to be a vet but I got sidetracked.
What was the book you most loved as a child?
Do I have to choose just one? When I was really little I loved The Elephant and the Bad Baby and The Lion in the Meadow. My favourite first big novel that I loved was Watership Down. I devoured any pony books – especially the Jill books by Ruby Ferguson, which were full of great horsey detail, and the Black Stallion series by Walter Farley.
Which person from the past would you most like to meet?
My great great grandmother Te Paea. I'm of Ngati Mahuta descent and most of our family history is lost in the proverbial mists so maybe she can clear up a few queries.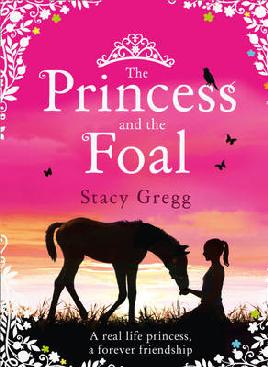 Who is your favourite author/children's author?
For older 12+ fiction,  Philip Pullman's His Dark Materials trilogy is pretty hard to beat. If you've seen the Golden Compass movie but haven't read the books then I suggest you do, because they bear little resemblance. I love the idea of having your own animal daemon – simple but so clever.
Why did you want to be a writer?
It's the most solitary but the most rewarding of the creative endeavours. I like journalism because it's quite immediate. Feedback is slow with books, but I love how you can create your own world, one that others can enjoy.
Do you have a special place where you write and illustrate your books?
I have an office at home where I work sometimes but I tend to get distracted by emails and phone calls so most days I go to my local café in Westmere. It's called the Garnet Road Foodstore. They are really lovely to me. I sit upstairs all day with my laptop and they bring me coffee (I have the same thing for breakfast every day). I have written all six books in the series so far at a table there in the upstairs corner.
What's the best thing and worst thing about being a writer or illustrator?
The best thing is the process. I get on really well with my editor in London and really enjoy getting her feedback on my manuscript and seeing how the final book jacket looks. The worst thing? Honestly, compared to most jobs I've had, I can't think of a thing.
If you weren't a writer, what would you like to be?
My other career as a fashion journalist has also been pretty good. I've covered New Zealand Fashion Week every year for the past seven years, plus I've attended London and Sydney fashion weeks and the Paris pret-a-porter shows. It's a good gig.
What advice would you give to aspiring writers or illustrators?
I think you have to think about whether what you want to write is something people actually want to read. Books go through trend cycles like everything else – Harry Potter spawned a slew of wannabe, me-too boy wizards. The key is to find the next big thing and get there first. Easy to say and hard to do. Also, don't give up your day job. It takes a long, long time to make any money – if you ever make it at all!
Read some books by Stacy Gregg
More information about Stacy Gregg
Read posts featuring Stacy Gregg from the Christchurch Kids Blog.
This interview is from 2010.