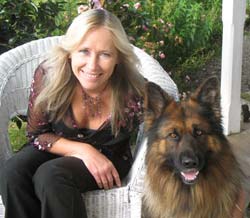 Name: Susan Brocker
Date of birth: 4 August 1961
Place of birth: Hamilton
Now living in: Tauranga
What is your favourite food?
Hot Thai and Indian food, yummy.
Do you have a nickname and if so what is it?
When I was little I was called Suzie Wong, and now my family and friends just call me Suzie.
What was your most embarrassing moment?
When my bikini top fell off when I was swimming and I couldn't find it. A kind boy dived to the bottom of the pool to get it for me!
How do you relax?
I ride my lovely big horse called Barney. I love trekking along the beach and through the bush. I also play fetch and walk with my dog Yogi.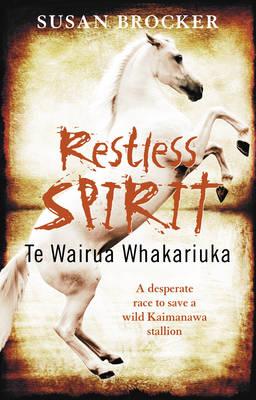 Who inspired you when you were little?
Walt Disney. I loved the films he made and the show Disneyland that was on telly when I was little.
What were you like at school?
I was very naughty! I always talked too much and asked too many questions.
What was your favourite/most hated subject at school?
My favourite subject was English, especially writing stories. My most hated subject was maths because I could never learn the times table off by heart.
What was the book you most loved as a child?
That's difficult as I loved so many. But I think if I had to choose it would be The Snow Goose, by Paul Gallico.
Which person from the past would you most like to meet?
Gandhi. He loved peace and brought about good changes through his peaceful actions. He also inspired other wonderful people like Dr Martin Luther King.
Who is your favourite author/children's author?
Again that's tricky as I enjoy so many, but I guess I'd say Jack London.
Why did you want to be a writer?
I've always loved writing, even when I was little. I think it was an escape for me. I could go anywhere and do anything in my stories.
Do you have a special place where you write your books?
I live in a lovely old villa on a farm and I write in my study which looks out over the hills to the sea.
What's the best thing and worst thing about being a writer or illustrator?
The best thing about writing is that I can let my imagination run wild. The worst thing is that it can be lonely sometimes.
If you weren't a writer, what would you like to be?
I would like to be a vet and work with animals, especially wild animals.
What advice would you give to aspiring writers or illustrators?
To all writers I would say write, write, write! And also read - read everything you can get your hands on, and enjoy!
Read some books by Susan Brocker
More information about Susan Brocker
Read posts featuring Susan Brocker from the Christchurch Kids Blog.
This interview is from 2002.