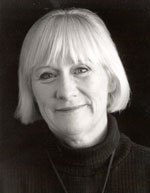 Name: Tessa Duder
Date of birth: 13 November 1940
Place of birth: Auckland
Now living in: Mission Bay, Auckland
What is your favourite food?
Oysters and rock melons.
Do you have a nickname and if so what is it?
Not really. My parents called me Flossie as a child, and I've answered to Tess over the years, but generally have been called by my full name. I don't have a second name at all.
What was your most embarrassing moment?
When a teacher ordered me out of a school assembly for talking. The problem for me was that I acting head girl, and was trying to arrange something concerned with the assembly with one of the prefects.
How do you relax?
Play my lovely Broadwood grand piano. Read or listen to a favourite CD. Do crochet. Go for a swim. And sometimes, just collapse in front of TV.
Who inspired you when you were little?
Older swimmers like Dawn Fraser. Dancers like Margot Fonteyn. My father.
What were you like at school?
Bossy, outgoing, into everything, good at English and hopeless at maths!
What was your favourite/most hated subject at school?
Favourite - English, music and drama
Most hated - undoubtedly maths, 'tho' Latin came a close second.
What was the book you most loved as a child?
I think Richard Bird in the Bush, an early picture book, about 'here', not 'there.' An early novel - an illustrated edition of Charles Kinglsey's The Water Babies, and Noel Streatfeild's Ballet Shoes, in equal measure.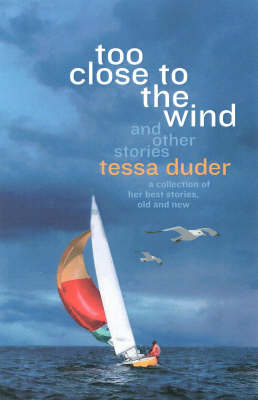 Which person from the past would you most like to meet?
Joan of Arc
Who is your favourite author/children's author?
Margaret Mahy, opens a new window
Why did you want to be a writer?
A fascination with language and people, their stories, what drives them to do what they do.
Do you have a special place where you write your books?
For 20 years as a full-time writer, always an office, usually in my home but for one period (when all my daughters were mid-teens) ten minutes drive away!
What's the best thing and worst thing about being a writer?
The best thing: meeting other writers, travelling, and hearing someone say that my book gave them pleasure or changed something for them.
The worst thing: the necessary long long hours of lonely exhausting writing, when it's so easy to lose confidence in yourself, and the necessary act of then handing it over to your publisher/agent/spouse/child to be judged.
If you weren't a writer, what would you like to be?
Play in an orchestra, or be a touring actor. Run a theatre company.
What advice would you give to aspiring writers?
Use your early years to to DO lots of things: study, travel, be curious about everything. Read lots, and write daily, even if it's only an e-mail. Make yourself interested and interesting. Then, later, you will have something to say.
Read some books by Tessa Duder
More information about Tessa Duder
Read posts featuring Tessa Duder from the Christchurch Kids Blog.
This interview is from 2002.