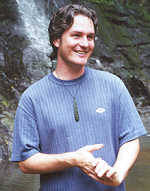 Name: Tim Tipene
Date of birth: 12 June 1972
Place of birth: Henderson
Now living in: Waitakere, Auckland
What is your favourite food?
Healthy, natural food, and lots of it.
Do you have a nickname and if so what is it?
Papa Tim.
What was your most embarrassing moment?
Missing a plane and being so upset about it that I made a scene.
How do you relax?
Walk. Play with my cat and dog. Do nothing.
Who inspired you when you were little?
Some wonderful, kind Teachers.
Some Uncles and Aunties.
What were you like at school?
I found school hard. Got into trouble sometimes.
What was your favourite/most hated subject at school?
Favourite Subjects: Writing & Art.
Hated Subjects: Maths.
What was the book you most loved as a child?
Where The Wild Things Are by Maurice Sendak, and Revolting Rhymes by Roald Dahl.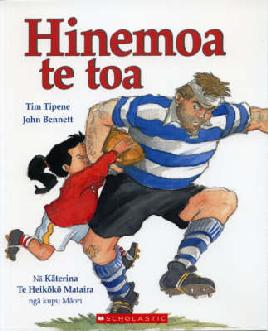 Which person from the past would you most like to meet?
Mohandas K. Gandhi (Mahatma Gandhi.)
Who is your favourite author/children's author?
Favourite author: Eiji Yoshikawa.
Favourite children's author: Roald Dahl.
Why did you want to be a writer?
There have always been things I've wanted to say and writing was one thing I did well at school.
Do you have a special place where you write your books?
At home, looking into the bush and out to sea.
What's the best thing and worst thing about being a writer?
Best thing: People enjoying my books and seeing my books in bookstores.
Worst thing: Can be frustrating when people can't find your books in stores.
If you weren't a writer, what would you like to be?
A Warrior Kids facilitator. (Which I am.)
What advice would you give to aspiring writers?
Never give up, even though your work will be rejected sometimes. Don't take it personally, if you keep working at it, you'll get there.
Read some books by Tim Tipene
More information about Tim Tipene
Tim Tipene's website
This interview is from 2002.