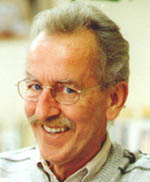 Name: William Taylor ONZM
Date of birth: 11 October 1938
Place of birth: Lower Hutt
Now living in: Raurimu, King Country
What is your favourite food?
Just about anything I can think of!!!
Do you have a nickname and if so what is it?
Not unless you call 'Bill' a nickname!
What was your most embarrassing moment?
Far far far too many to even begin listing them!
How do you relax?
In my garden. Walking around the hills and the mountains of the central North Island. Listening to music. Reading. Being with friends and family.
Who inspired you when you were little?
Oh… the things I read in books, music, my mother and my father….
What were you like at school?
A very nice and quiet boy!!!
What was your favourite/most hated subject at school?
My favourite subject was probably art. My least favourite would definitely have been maths!
What was the book you most loved as a child?
Adam of the Road - and I can never remember who wrote it! (written by Elizabeth Janet Gray - Ed.)
Which person from the past would you most like to meet?
Who is your favourite author/children's author?
I don't have one.
Why did you want to be a writer?
I don't know that I ever did! It was just something I decided to try out one day… and then kept on doing it. Or, maybe it was, quite simply, because I wanted to tell stories.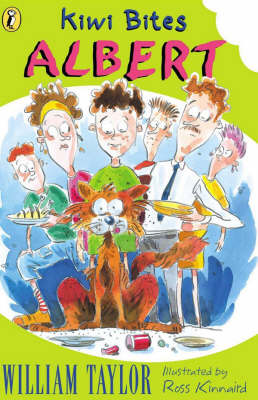 Do you have a special place where you write your books?
In my office at home. It is very small, not very comfortable - but it will do!
What's the best thing and worst thing about being a writer?
The best thing about being a writer is when someone tells me that they have read one of my books and enjoyed it or got something from it. The worst thing is… you know, I really don't know!
If you weren't a writer, what would you like to be?
A singer - but I've left it a bit late!
What advice would you give to aspiring writers?
To get out into the world and live. To experience many things. To listen to other people and their stories, to look at other people, to be with other people. To read a lot… and then read some more!
Read some books by William Taylor
More information about William Taylor
This interview is from 2002.