This page details some of the major milestones in popular music in New Zealand and links to further reading and recordings.The twentieth century brought with it increased leisure time and more access to hearing music performed by other people initially through recordings and radio and eventually TV, portable music players and the internet.
First New Zealand recording artist
Nine years into the new century, newly-invented sound recording technology heralded a music revolution. One of the first-known recordings made by a New Zealand artist was by Christchurch-born New Zealand soprano Madame Frances Alda. She recorded with Enrico Caruso in 1909.
Other early recordings
In 1913, Swiss Cradle Song was published in Australia by Clement Scott. Some ten years later, in the early 1920s, it became This is the hour when lyrics were added by Northland's Emira Maewa Kaihau.
There were at least two Māori language versions with Haere ra becoming the more well-known. By 1947, it had become Now is the hour and was made world famous through recordings by Gracie Fields and Bing Crosby.
Duo Dean Waretini and Ana Hato were recorded in 1927 by visiting Australian sound engineers, leading to international interest in New Zealand music. A series of recordings were made in the 1930s of The Rotorua Māori choir, and Tex Morton (born Bob Lane in Nelson) crossed the Tasman to expand his career.
Radio rules
In the beginning, radio ruled. Most of the recording studios in the country were contracted to the New Zealand Broadcasting service, supplying material for radio serials, quiz shows and talent quests. Then in 1947, the Radio Corporation, who manufactured and retailed wireless sets, built a recording studio at the back of their Wellington factory.
It was there, in 1948, that Blue Smoke by the Ruru Karaitiana Quartet, with Pixie Williams on vocals, was recorded. It was the first record wholly produced in New Zealand.
Another successful act of the day were the Tumbleweeds, from Dunedin, who had a string of number-one singles in the 40s and 50s. Listen to their recording of Maple on the Hill. Daphne Walker recorded the well-known Haere Mai with George Tumahai, vocals; Bill Sevesi teamed up with his Islanders in the 1950s, while Pat McMinn recorded 1955's Opo the Crazy Dolphin, another home-grown hit.
Rock 'n' roll arrives
Rock and roll came to New Zealand in the mid-1950s through the Māori Cowboy, Johnny Cooper. A well-known singer and presenter of talent shows, he first released two Bill Hayley covers, but in 1956 he wrote and recorded Pie Cart Rock and Roll at a time when the country was in the midst of a rock and roll frenzy.
Pie Cart Rock and Roll was used as the name of a compilation album which provides a good overview of New Zealand music and bands at the time.
In 1959 Mabel Howard, Minister of Social Welfare, went to see Johnny Devlin perform at the Christchurch Town Hall, declaring at half-time "there's nothing much wrong with rock'n'roll".
Devlin was touted as New Zealand's Elvis Presley and screaming fans followed Devlin everywhere, and he was seldom not in the news. Devlin's Lawdy, Miss Clawdy remains one of New Zealand's biggest-selling singles.
The 60s and 70s
Folk revival
The early sixties saw a revival of New Zealand folksongs, partly due to the influence of British and American folk singers in the fifties. 1960 saw the recording of the first songs by Peter Cape, an original performer and writer of folk music who achieved national popularity with his classics Down the Hall on a Saturday Night and Taumaranui. Christchurch's Phil Garland began collecting and performing Kiwi folksongs both in New Zealand and Australia, as well as writing his own.
The New Zealand music scene
In Christchurch, Max Merritt and the Meteors played regular gigs at The Teenage Club, and achieved iconic status with their songs Get a Haircut and C'mon Let's Go. Around the same time Ray Columbus was putting his first bands together, eventually settling on Ray Columbus and the Invaders. The band was noted for its Fender equipment and vivid blue suits. Columbus styled his band on the mod look and after the Beatles toured New Zealand in 1964 had Australian and New Zealand chart success with She's a Mod.
John Hore released his first album in 1964 after winning a TV talent contest and touring with the Miss New Zealand show. He travelled to the United States in 1965 where he used the name John Denver (Denver was his middle name.) He allowed another artist (John Deutschendorf) to use the name when he left the States. In the 1980s he returned to the US and used the name John Grenell. His version of Welcome to our World was used in a series of TV advertisements for Toyota. He also ran the Whitecliffs Music Festival for several years.
He was one of many country music stars that New Zealand has produced - Patsy Riggir, Gray Bartlett, Brendan Dugan and Suzanne Prentice among them.
Talent quests were a popular format for music shows during these decades and Let's Go, hosted by Peter Sinclair was one of the first in 1964. Sinclair also hosted the popular C'mon, which featured artists such as The Chicks, Sue and Judy Donaldson. C'mon ran until 1969, when it was replaced by Happen Inn - almost identical in format.
The television and radio talent quests that were so popular were one of the few ways that artists could step up from local and smaller venues to wider success.
Dinah Lee, born Diane Jacobs in Waimate, began her career in Christchurch. She recorded Don't you know Yockomo, which went to number one in Australia the first time a New Zealand artist had topped an overseas chart. She went on to record a succession of hits and performed all over the world, Including Hong Kong, Vietnam and the United States.
John Rowles later recorded If I only had time which went to number three in the British charts and had top 40 US success with Cheryl Moana Marie.
Late 1960s / Early 1970s
One of the most successful bands of their day, The Fourmyula's Wayne Mason penned what was later to be dubbed New Zealand's number one song of all time Nature also covered by the Mutton Birds.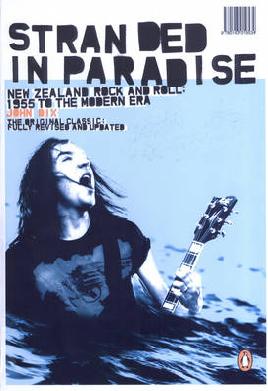 In 1969, The Fourmyula featured on every music chart of the year. According to John Dix in Stranded in Paradise, bassist Alistair Richardson bought a book on how to write pop songs in Christchurch, and together with Mason, knocked out a dozen songs in a matter of weeks.
Nature, Dix writes, was penned in the studio, and taped purely as a recording exercise before the band left for London. It was the first home-grown number one of the 1970s but the band was playing extensively in Europe and Scandinavia. Later in 1970 the band released Otaki, which reached number 15 in the charts.
Shona Laing sung her way into the hearts and minds of the country when she won the talent show New faces in 1972 with an original composition, 1905. It was released as a single, hitting number 4 in 1973, and she also won the Tokyo Song Festival in that year.
The seventies was a decade that started with crooners such as John Rowles, and Bunny Walters, but that included disco, punk and the beginnings of an entirely New Zealand sound. It also saw a switch in focus for many home-grown artists to recording albums rather than singles. Dragon's April Sun in Cuba was a big radio hit, as was Hello Sailor's Gutter Black.
Split Enz started their unique recording career as Spilt Ends, with Phil Judd and Tim Finn penning tunes such as The Sweet Talking Spoons Song which they performed on the New Faces song quest. With bright pastel suits the band made strong visual impact and their 1975 album Mental Notes, with original cover artwork by Judd, reached number eight on the New Zealand charts.
The band toured America and Britain. The band had a string of hits through the rest of the seventies and into the 80s. My Mistake, Give It a Whirl (co-written with Neil Finn), I Hope I never, Shark Attack and Poor Boy. The True Colours album was the most successful topping charts on both sides of the Tasman in 1980.
Tim Finn went on to a successful solo writing and performing career, and rejoined the band for concerts over the years. By July 1980, True Colours was released in more than a dozen countries, and I Got You reached number 10 in the UK charts.
Neil Finn formed Crowded House and had international success with hits such as Don't Dream it's Over and Take the Weather With You. One of New Zealand's best-known songwriters, he has also recorded solo albums and music for film soundtracks.
Punk music came to New Zealand from 1977 onwards, with a strong DIY ethic. One of Christchurch's first punk bands was The Doomed, featuring Richard Driver as vocalist Johnny Abort. Prominent among New Zealand punk bands were The Enemy, featuring the manic antics of Chris Knox, a central figure of New Zealand indie music since.
Punk came and went quickly, and 'New wave' band Mi Sex had a smash with Computer Games which topped the Australian charts in 1979. Their later single People, and 80s synth-pop classic Sierra Leone by Coconut Rough can be found on the compilation Electric Dreams.
Into the 80s
The 1980s exploded with indigenous, DIY New Zealand music, with Christchurch and Dunedin at the forefront. Roger Shepherd started Flying Nun records Christchurch's first 'indie' record label in April 1981.
Interested, but not sure what to make of the new label, the media coined the term 'Dunedin sound' to describe the jingle jangle guitar and experimental sounds that typified early recordings.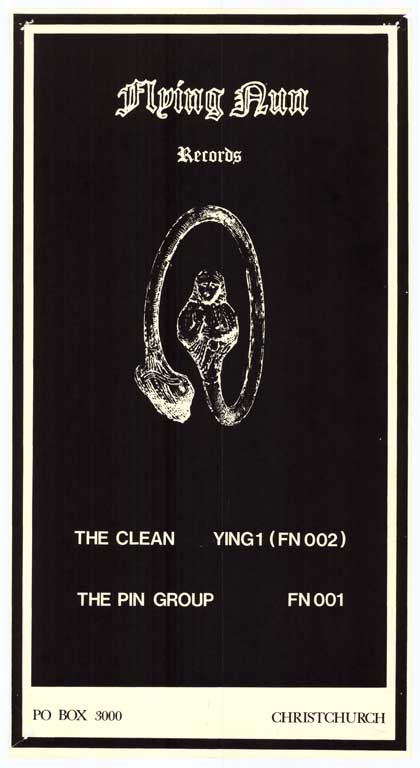 The first Flying Nun release was The Pin Group's Ambivalence. The second Flying Nun effort, Tally Ho, by The Clean, from Dunedin, reached number 19 in the charts. The song was recorded by Arnold van Bussell at his studio in Christchurch. Many Christchurch bands have recorded albums at Nightshift studios.
The Clean's EP (extended play) Boodle, Boodle, Boodle, released in November 1981 went to number 5 in the charts, and meant the label could continue to record other local bands. The Dunedin Double featured The Chills, Sneaky Feelings, The Stones and The Verlaines.
The Flying Nun web site has an excellent history and archive section. Also see Radio New Zealand's excellent documentary series, Flying Nun Records. Search the library catalogue for Flying Nun titles.
For an interesting and academic perspective on the Christchurch music scene, try reading Flat City Sounds: the Christchurch music scene, a paper by Dr Tony Mitchell.
Tough economic times, Robert Muldoon's wage and price freeze and rising unemployment saw musicians write biting satirical songs, such as Blam Blam Blam's 1981 There is no Depression in New Zealand, and the Knobz Culture. The Topp Twins sang about Māori Land rights and keeping New Zealand nuclear free.
The political motif also came through with a Pacific influence. Herbs released their first album in 1981, What's BE Happen, with an album cover depicting protesters surrounded by police. Their follow up single, French Letter, was a protest about the nuclear weapons testing by France at Mururoa Atoll.
The Dance Exponents were formed in Christchurch in 1981, releasing their first album Prayers Be Answered in 1983. See our profile on lead singer Jordan Luck and the band. In the mid 1980s Herbs toured New Zealand with a showcase of the best Māori bands of the time Aotearoa, Dread Beat and Blood and Ardijah. Ardijah's soul-funk style became well-known throughout the country.
The Patea Māori Club's Poi E reached number one in 1984. The song, with lyrics by Ngoi Pewhairangi and music by Dalvanius Prime, breathed new life into a rural New Zealand town at a time of economic downturn - thousands of freezing workers lost their jobs between 1984 and 1990.
Herbs also recorded with Dave Dobbyn for the soundtrack to the Footrot Flats movie in 1986, before releasing Sensitive to a Smile in 1987. Sensitive to a Smile won the best Album award in 1987, and E Papa won Charlie Tumahai and Dilworth Karaka a best Songwriters' Award.
Dobbyn, who started with Th' Dudes, (he wrote and sung Be Mine Tonight), before fronting DD Smash, has become one of New Zealand's most-well known songwriters, with a long list of radio-friendly hits such as Loyal, Whaling, Slice of Heaven and Welcome Home.
Annie Crummer also began her career in the 1980s, after initially appearing on a TV talent quest, Opportunity Knocks, when she was nine. Crummer was guest vocalist on the Netherworld Dancing Toy's For Today in 1985 before joining When the Cat's away and then going on to record the albums Language in 1992 and Seventh Wave in 1996.
1990 to today: changing directions, developing diversity
The late 1980s and 1990s saw diversification of genres - rap, electronic, heavy rock and jazz all surfaced by New Zealand artists. New Zealand music was confident and full-steam ahead.
Since 2000, New Zealand music has gone from strength to strength. Salmonella Dub, Anika Moa, Zed, The Feelers, Bic Runga, Boh Runga, Hayley Westenra are some of the popular artists with a Christchurch connection.
Salmonella Dub's blend of reggae and electronic music had its roots in Christchurch in 1993. The band has a comprehensive website (note Flash player required). Katchafire, Fat Freddy's Drop and Trinity Roots are other reggae-flavoured New Zealand acts.
Also in 1993, The Feelers (James Reid, Matthew Thomas and Hamish Gee) formed in Christchurch. They have released four albums to date: Supersystem, Communicate, Playground Battle, One World and Hope Nature Forgives.
Bic and Boh Runga are sisters who grew up in Christchurch and both have musical careers Bic as a solo artist, and Boh with stellar*.
Anika Moa was born in Auckland, and grew up in Christchurch. Like Bic Runga, she entered the SmokefreeRockQuest, and later created a sensation when she was signed to international giant Atlantic Records in 2000. Thinking Room, her first album, debuted at No 1 on New Zealand album charts the following year. She released her second album, Stolen Hill, in 2005. Later she performed with Boh Runga and Hollie Smith as AnikaBoh&Hollie and branched out into children's songs.
Hayley Westenra also grew up and went to school in Christchurch and has achieved world-wide acclaim for her light classical/pop crossover recordings.
In 2007, Atlas recorded their chart-topping single at Christchurch's Element studios. Atlas features two former members of Zed (Ben Campbell and Andy Lynch), another popular Christchurch band whose album Silencer included Renegade Fighter, Glorafilia and Oh! Daisy. Former Zed frontman Nathan King launched a solo career in the United Kingdom.
Oakley Grenell attended CPIT Jazz School and trained as a teacher, whilst being involved with a number of recording projects and releasing several albums.
Concord Dawn released their self-titled drum and bass album in 2000. Pitch Black have also had success with their albums. Their debut album, Futureproof, was released in September 1999 and Electronomicon followed in August 2000. Also in the Electronica genre, Shapeshifter, which formed in Christchurch in 1999, released their debut album, Realtime, in 2001.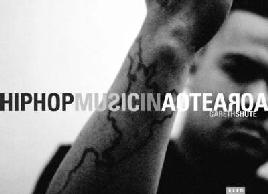 Hip Hop music also became widely popular in the 1990s and Gareth Shute's Hip Hop Music in Aotearoa is a comprehensive book covering the last 15 years. From Upper Hutt Posse to Che Fu and Scribe, the book chronicles the development of the music in New Zealand and also delves into the politicial, cultural and social elements that give the music its urban edge.
Scribe is the best-known Christchurch hip hop artist and his debut album The Crusader was phenomenally popular. According to his website, the single Stand spent 12 weeks at No 1 and holds the record for the longest running number one by a New Zealand artist. Not Many was another popular track.
Female singers have enjoyed global success. Hamiltonian Kimbra featured on the song Somebody That I Used to Know by Belgian-Australian singer-songwriter Gotye. The song topped the charts in over 20 countries, eventually becoming the best-selling single of 2012.
In 2013 Auckland teenager Lorde (Ella Yelich-O'Connor) became the youngest solo artist to ever reach number one on the US singles chart with Royals. The song from her album Pure Heroine went on to win Best Pop Performance and Song of the Year at the 2014 Grammy Awards.
Selected reading
Related pages
Online resources
Search our catalogue
Sources
All audio clips linked from this page are located on the National Library of New Zealand, Te Puna Matauranga o Aotearoa. Other clips are also available in their music collection.