Library Names: the Stories of the Bilingual Names for Christchurch City Libraries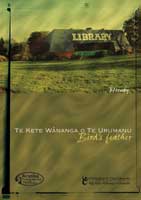 The Hornby and Islington district was once known to Māori as Te Urumanu, or 'bird's feather'. Hornby as a suburb itself had no separate identity until the mid-1860 to 1870s and up until then it was largely only ever thought of as an outer part or extension of Riccarton. Development was slow in this area and it was not until 1895 that the first school was opened and called Hornby.
The town could have formed around a number of points, but eventually Shand's and South Roads formed the town centre. In 1896, Nelson Brothers built a freezing works alongside the railway at Carmen Road and speculators brought up two areas for subdivision, although the ventures were not immediately successful, they did help to form the basis of Hornby Township.
It appears that Hornby was the second choice of name for this area, as the original railway station was known as Southbridge Junction. Subsequent postal confusion with the Township of Southbridge led to a new name being gazetted in September 1878 - Hornby Junction. Further confusion with the existing Horndon Junction disappeared when that area was renamed Darfield.
Hornby was different from other settlements of the time in that it had a name before any subdivision took place. There was an attempt at development in October 1878, but it did not eventuate and it was to be another 20 years before Hornby became more than a farming area with its few large houses and scattered cottages. The people of Hornby and Islington formed one community and more often than not came under the Hornby name.
Listen to the Māori name [68KB MP3]
Related pages