Taumutu was settled by the chiefs Te Ruahikihiki and Kaweriri who were both Ngāi Tahu rangatira (chiefs) of Ngāi Tūāhuriri and Ngāti Kurī hapū.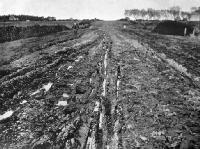 Taumutu is located on the southern shores of Te Waihora at the narrowest point of Kaitōrete spit. This small settlement has long been a place of importance in the history of Te Wai Pounamu.
Taumutu means the end of a ridge or a high ridge. The name is probably derived from one of the names for the original pā in the area, Te Taumutu, also known as Te Pā o te Ika Mutu.
Taumutu has gained its standing from the access people living there have to the food resources of the lake. Traditionally, small whānau and hapū groups worked the various mahinga kai of the lake within subdivided boundaries. Some harvesting such as fowling for pūtakitaki (paradise duck) involved all the groups working together.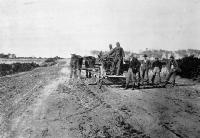 To the natural resources of the area, Māori added kūmara crops. Remains of some of the southernmost kūmara gardens in Aotearoa can be found at Taumutu. Taumutu was also a major centre of pounamu working because of access west across the Canterbury Plains and over the alpine passes of the Southern Alps to Te Tai Poutini (the West Coast).
The present day Ngāti Moki marae at Taumutu stands on the original site of Moki's pā which is listed as an historical site.
Sources