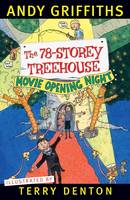 There's nothing cooler than meeting your hero - especially when they are super funny! Thanks to WORD Christchurch and Macmillan we ran a competition where the prize was afternoon tea with Andy Griffiths and a double pass to his sellout Saturday show at Te Hāpua: Halswell Centre.
The lucky winner was Jorja who came along with Casey, Zac (librarian at Halswell School), and me. Jorja also scored a signed copy of Andy's newest book The 78-storey treehouse (Kia ora Macmillan!)
Jorja's question was:
What was your inspiration to start writing books?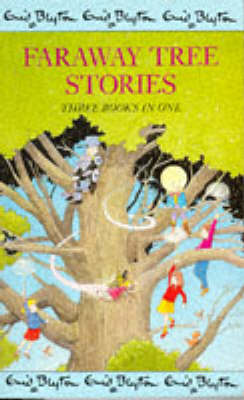 Andy talked about his time as an English teacher. His students didn't like books much, so they started making up stories, then photocopying copies and leaving them in other classrooms and the library. Even earlier, as a schoolkid, he drew cartoons for all his friends.
He loved Enid Blyton's The Faraway Tree, Dr Seuss, and scary comics.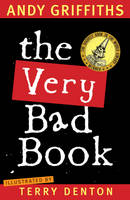 One of the books that inspired him was at his Nana's place. Heinrich Hoffmann's Der Struwwelpeter featured scary stories like a girl setting her dress on fire by playing with matches. The stories were funny and totally over the top. His Very Bad Book is based on that book and in it kids do really dangerous things, and their parents give permission ... Baaaad parents!
Weird humour?
At first the stories did seem weird - but people didn't realise how weird their senses of humour are! Andy writes with the philosophy "I think this is funny - hopefully lots of people agree with me".
I am interested in unusual ways of looking at things.
Advice for young writers
I've never personally eaten a dead fly.
But someone's dog did just that during a piano lesson, so it slipped into one of Andy's stories. "Little details are really fun".
His top tips for aspiring writers:
Read a lot of books.
Get your own notebook and write in each day. 3 to 4 minutes, then build up to hours. It's the same as training for a sport. Practice!
Write out chapters of books that you love. This will give you insight into how a story is made. Imitate - get better at making it up.
Learn to touch type.
Andy has a collection of first lines and reckons a lot of work goes into the first line. Except in the Treehouse, where it's always Andy addressing the audience. A bit like Roald Dahl and Enid Blyton.
Andy's a fan of Tristam Shandy by Laurence Sterne - a black page, a white page, a marbled page ... and as Jorja found out - a BLAM! and a KABLAM! page.
Kia ora Andy - we loved having you visit.
Kōrerorero mai - Join the conversation.
Questions for Andy
Thanks to all of you who entered, and all the Mums, Dads, caregivers and teachers who helped. There were so many great entries - here are some questions you had for Andy Griffiths:
Did you have a tree house when you were a kid?
Maisy
What is the most important piece of advice you would give to an 8 year old boy that loves to write?
Lucas
Hello, my son Thomas would ask Andy Griffith if he could tell us about any tree house stories there will be in the 91 storey tree house. His idea is to have a bungy jumping level at the top of the tree : )

My seven year old daughter would ask how old he is. I would ask if he liked to write stories at school and what did the teachers think of them?
Nadia
My son Freddie would ask why is your sense of Humour so weird? Lol I would ask him at what age did he realise he wanted to be an author or at least thought about it and what a fab movie his books would makes.

My question for Andy would be: if you hadn't become an author, what other career would you have chosen?
Hope
"will there be a 91-Storey Treehouse?"
(He pestered the book store daily while waiting for the 78-Storey Treehouse to arrive!) Mac
I have read all your bad and treehouse books! You are very naughty, but I do have a question! Why do you always use the number 13 in your treehouse books?
Keiran
How come you involve Jill Griffiths but not your daughters? (:
with great respect, osher
My question is Have you ever actually made a treehouse, and if you have what was in it?
Harry
I would ask Andy if he would add a slide to his treehouse that could take you to different countries.
Matthew
I would ask Andy if he would extend his treehouse to have a level to attract aliens so we could study them and have marshmallow eating competitions.
Ava
To Mr Andy Griffiths:
You write great stories but are you any good at drawing?
From Alex
aNdy, is all your stuff in your books real? tHomas aged 10
tHis is the best I could get out of Thomas, he is reading so his nose is in his pile of books. mUm and Dad have the tv muted, peace and quiet. his friend Alex has your latest book.
Elsie (8 years old-budding author).....wants to know" What is it like to be an author?"
How many more wacky books are you going to write?
Hugo