FESTA is a "biennial weekend celebration of urban creativity" and one of the coolest events on Ōtautahi's calendar. It is on this Labour weekend, kicking off with the SuperWOW disco at the Dance-o-mat on Friday 21 October, and ending with PechaKucha on Monday 24 October at 7.30pm. The unmissable big event is Lean Means on Saturday 22 October.
I had a chat to FESTA's director Jessica Halliday to get a flavour of FESTA 2016.
What is FESTA?
It is about creating a collective positive experience for the people of Christchurch and visitors.
FESTA helps people reconnect to the central city, to rebuild that severed relationship. A big street party is a positive experience, and connects them with places that are regenerating. It catalyses changes in architecture and design. The collective making of a big project like this is a microcosm of the cooperative way we can work together.
What's on at FESTA 2016
Lean Means is on Saturday 22 October, and is the biggest event of FESTA with 10,000 to 15,000 people expected. There will be 18 projects to experience. The tallest is around 6 metres and most are about 4 metres. Some will be integrated into existing structures.
There is a full programme of events with a lot of workshops, speakers, and a symposium on the resuse of materials (organised by Rekindle working with Objectspace), and a session with artist Hannah Beehre on drawing Christchurch architecture. Events for kids include creative junk and mutant monster workshops.
If you want to experience a Human Library, Talking Books and Freerange Press bring together a collection of passionate experts on a range of topics including the state of the city,music, and brewing beer. You can book a twenty-minute, one-on-one conversation with a human talking book.
Utilising waste streams - Sustainability, Re-use
Jos de Krieger of Superuse Studios, opens a new window in Rotterdam is a specialist in urban installations and interventions and the creative director of FESTA 2016. He developed the concept, visited, and gave lectures and design workshops, and also met with New Zealand and Australian studios. The idea is to get a brief and a budget, then look for waste materials in the vicinity to be reused. Using such materials requires a lot of research.
The materials for Lean Means are lightweight - plastics, cardboard, bottles, post-consumer plastic bags and are local to the studios. The pavilion for the Ōtākaro Orchard is made of hundreds of metres of frost cloth from the Big Barn in Sydney - it can come over easily on the plane with the students as it's so light.
Re-use is part of what FESTA is now. Students were re-using stuff anyway, with one of 2014's projects using plastic bottle rejects on their way to China for recycling. They went on to be recycled after appearing at FESTA CityUps.
FESTA closes the loop with connections back to sustainability all the way through. Cassels will be there, and they are working on cleaning up the Heathcote, and Punky Brewster have a focus on reducing water in beer sales. There will be a second hand market with upcycled things for sale.
We are trying as best as we can to make it consistent.
Art and architecture
CreativeNZ funding has enabled three artists from three different disciplines to be involved: Juliet Arnott of Rekindle, artist Julia Morison and movement artist Julia Harvie.
Julia Morison has been integrated into a team from Massey University, School of Design at the College of Creative Arts. Her philosophy is that art shouldn't be a "brooch pinned on at the end", and that artists should be involved in informing the development of projects.
Moving artist Julia Harvie will suspending herself of the COCA gallery gantry and weave herself a nest from coppiced hazel shoots. The performance teases out ideas of making a city that nurtures children, and what parents can do to influence the creation of that environment.
Juliet Arnott is a strategic advisor to FESTA and is involved in the The Zero Waste Village of Resourcefulness:
Skilled craftspeople undertake high quality crafts that are zero waste in nature in a village of temporary shelters. These structures are designed and fabricated from waste materials by Ara students ...
These three artists will appear at CoCAcabana on Friday night.
Why FESTA?
Experience a re-imagined Christchurch. Imagine a different Christchurch and present it as an experience, instead of a city made of renders.
What it could be, as well as what it is.
FESTA information
How you can help Lean Means
Help FESTA transform Christchurch by supporting Lean Means, and share in a positive reimagining of the city – full of lights, colours and people. This Labour Weekend, we will transform central Christchurch with a large-scale reimagined city called Lean Means, live for one night only, free and open to all, on Saturday 22 October.
FESTA 2014 - CityUps
FESTA 2013 - Canterbury Tales
FESTA 2012 - LuxCity
Libraries and reading
As a kid, Jessica went every week to Hornby Library. Her main preoccupations were:
Reading, running around the farm, reading.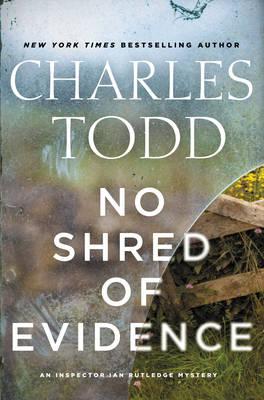 She enjoys Charles Todd's Ian Rutledge stories and is a keen fan of British comedy, especially panel shows like "Have I got news for you" and "Would I lie to you".