October is Photo Hunt month at Christchurch City Libraries. The theme for 2019 is Encounter Our Stories. We invite you to share any of your photographs and help us to grow the city's photographic archive. All entries must be received by 31 October.
Christchurch City Libraries has produced a set of six postcards promoting the competition which are available from your local library. We will be featuring these postcard images here on our blog.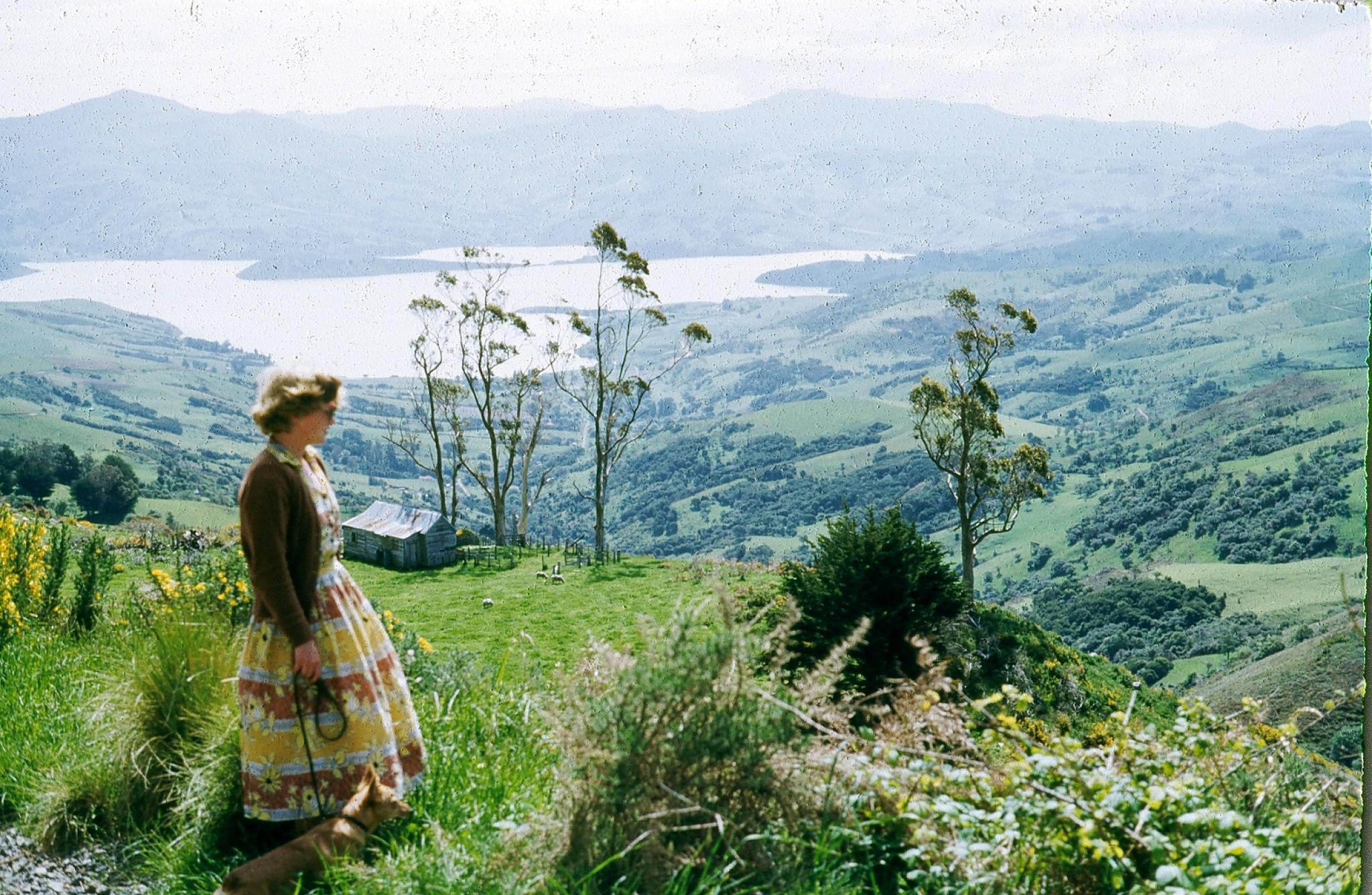 Looking over Akaroa Harbour. My mum, not long arrived in New Zealand and her little dog. 1954.
Christchurch Photo Hunt 2019

The mobile discovery wall will be at South Library during October.
The Discovery Wall is a large interactive exhibition which allows several people to simultaneously explore images and stories of the history of the people and places of Christchurch. It is viewable on the ground floor of Tūranga, 60 Cathedral Square, Christchurch, New Zealand or on the Mobile Discovery Wall. Images displayed on the Wall can also be found on the Discovery Wall website.
All Photo Hunt entries will be uploaded to the Discovery Wall.
Share your photos and help us to create a true picture of our city's rich history. Anyone can contribute.