In my haste to get going on my resolution to read seven books from the Guardian Best Books of 2013 list, I reserved all seven at once. First to arrive was The Great War: A Photographic Narrative. It's a biggie, 500 pages with 380 black and white photographs chosen from the half a million in the archives of the Imperial War Museums.
I was gripped from the first image, a colour double page spread of a greatcoat worn by Kaiser Wilhelm II in Russia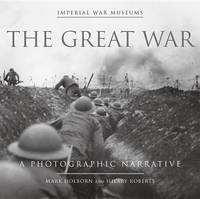 before the war, when he was a colonel-in-chief in the Russian army. "Its provenance is confirmed by the imperial 'W' on the inside lining beneath the collar and by the fact that one sleeve was shorter than the other. Photographers and tailors were required to disguise the Kaiser's withered left arm, the result of an accident at birth".  There is nothing like an historical item of clothing – elsewhere in this volume there is a photograph of the jacket Archduke Franz Ferdinand was wearing when he was assassinated. Complete with bloodstains. You have to go to Vienna to see that though.

On the opposite page is a photograph of the Kings of Norway, Portugal, England, Greece, Belgium, Spain, Denmark and Bulgaria in 1910. All related by birth or marriage and all about to witness the end of the world as they knew it.
The book is as impeccably organised as might be expected, coming as it does from the Imperial War Museums. It follows an orderly and horrifying progression from the declarations of war to the Armistice and it is the incidental details that are the most affecting: a line of dogs, each pair drawing a machine gun on a small cart; men of the medical corps searching packs belonging to the dead looking for letters and personal effects that could be sent to relatives; women crying at the funeral of a munitionette. The very word munitionette upset me.  A minor concern, I know.
It was a sad and sobering experience looking at these photographs from 100 years ago, but rewarding too. We'll all be hearing a lot about The Great War in the next four years – the images in this book probably give more of an idea of the suffering borne by those who experienced it than words ever will.
The real faces looking out down the years also reminded me of all the great literature that came out of the First World War, and after it. Unfortunately it involves yet another list, of things I might revisit if I ever finish the things on my 2014 resolutions list.
Do you have any memorable World War One works?