Warning: as the title indicates, there may be some adult content in this post.
There is nothing like being ushered into a writers festival session with the question"Sex, drugs, and rock n roll?" It feels very non-cardigany!
This was a bit of an ongoing theme of my WORD Christchurch experience. First up, on Thursday evening I went to the launch of new erotic magazine Aotearotica at the New Regent Street pop-up.
The readings were fabulously varied in their saucy flavours. After an intro by Aotearotica editor Laura Borrowdale, Melanie read a sexy jewel from Anaïs Nin, Isabelle shared her honest raw love tales, and Jodi Sh. Doff told a story about a verrrry seductive subway ride.
By the way, if you can write or draw, Aotearotica is looking for submissions for Volume Two.
After the sex, the Sex, Drugs & Rock n Roll. This session featured more of the middle vice. Bianca Zander, Jodi Wright, and Kate Holden with Charlotte Graham (who was a very clued up chair). Charlotte wondered why sex, drugs and rock n roll books have such appeal? Taboo and rite of passage were two suggestions.
Kate read stories about drugs before she became an addict - but while she was using, she read fantasy books. As heroin took hold in Australian in the 1990s, it appealed to soft, dreamy types because when the world is a bit abrasive "opiates are a great softener of that feeling". She also explained how "anthropologically fascinating" brothels are - incredibly moving, compulsively interesting.
Kate's memoir In my skin shows how important her family is, and she made a good point:
Family doesn't get written about much in junkie memoirs.
Now that her memoir's film rights have sold, everyone is re-reading and they are impressed all over again.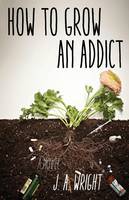 Jodi couldn't remember enough to write a memoir, so used her experience as the basis of a novel. She tried to find out what caused her addiction, going to psychiatrists to find the inciting incident: "What I needed to do was get unstuck":
The story is what I have.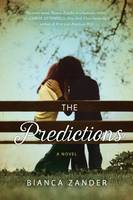 Bianca "always wanted to write a great rock n roll novel ... I don't think this is it". It's elusive trying to capture the spirit of rock n roll in words. Her book The Predictions was inspired by a story about an ashram kid, parented by the whole group, who went looking for his mum in a crowd. She thought about those kids without a solid foundation, unmoored out there in the world.
Two points I took away from this session:
Good "Sex, drugs, and rock n roll" novels and memoirs take away the feeling of other, and make us think "us".
Men are often feted for doing/writing this kind of stuff, and yet women get demonised. Hmmm.
And finally the rock n roll. I went to the Flying Nun In love with these times session at Blue Smoke. It was a joy. Russell Brown was our MC and on stage were Roger Shepherd, Graeme Downes, Jay Clarkson, Bruce Russell, and Hollie Fullbrook (Tiny Ruins). There were plenty of Flying Nun alumni in the audience which definitely added to the flavour. Roger Shepherd's book is not just a great tale about a music scene, it's a pretty powerful look into Christchurch's history too.
Highlights? Jay Clarkson playing Spooky, and her perspectives on being a young mum and muso. Graeme Downes' new song Dunedin Spleen (and his general loucheness and academic nous). Russell Brown's super knowledgeable MCing and questions. The lugubrious Bruce Russell. This was something special.
Jay Clarkson playing the 3Ds Spooky. #wordchch pic.twitter.com/YaJrzQdX3F

— WORD Christchurch (@WORDChCh) August 27, 2016
[alpine-phototile-for-flickr src="set" uid="126510258@N06" sid="72157671844139700" imgl="fancybox" style="gallery" row="4" grwidth="600" grheight="400" size="500" num="4" align="center" max="80" nocredit="1"]
More Sex, Drugs, and rock n roll
More WORD Christchurch