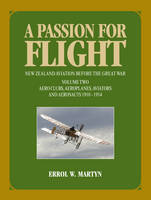 On 30th July this year it will be 100 years since William Wallace Allison Burn was killed in Mesopotamia (modern day Iraq). A pre-war member of the New Zealand Army, he had trained as a pilot in the UK and in 1915 was serving with the Australian Flying Corps in the Mesopotamian Campaign against the Ottoman Turks. He was the first New Zealand airman ever to be killed in action.
Although born in Australia, the family later moved to Christchurch, living in Hereford Street. William was educated at Christchurch Boys' High School and went on the join the New Zealand Staff Corps.
Find out more about William's life and tragic death:
Do you have any connections with any less well-known parts of the World War One?