Talofa, Nî hâo, 안녕하십니까 to all new Christchurch residents
We welcome new settlers to join our libraries. We have a World Languages collection, English language skills resources and music from many countries.
Community information database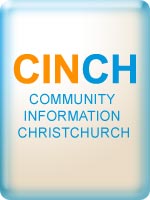 If you need to find a community organisation in Christchurch, our community information directory CINCH is the place to go.
Learning in the community
Our community libraries and Learning Centres host many programmes and classes. You can:
Become a Friend of the Library
Friends of the Library help us out with book sales and fundraising, as well as offering an interesting programme of speakers.
Services for Community Groups
We encourage community groups to use our library spaces and have several services to enable this.