Driving
Your rights
No matter your age, sex or nationality - you have rights. As well as being entitled to fair treatment and a good quality education, in New Zealand you earn more rights as you get older - the right to drive, to enlist in the armed services, to marry, to vote and to drive.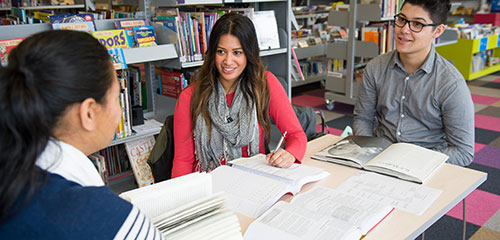 With rights come responsibilities, and these links will help you discover more.
Bullying
Bullying just isn't on - check our page for some places to get help.
Human rights and freedoms
Human rights are the basic rights and freedoms we are all entitled to, no matter what our age, ethnicity, culture, religion or sex.
Political
Your civil and political rights.
Workplace
Essential information about the workplace.
Personal and legal rights
The facts for the under 20s from the Official New Zealand Road Code
All about New Zealand's justice and court system.
A one-stop-shop on just about every legal and consumer question you may have.
Free legal help - Community Law Canterbury offers a general legal advice service.
Forum for teens who want to socialise safely in online and mobile networking sites. Tips and tutorials, videos. A project of the not for profit Tech Parenting Group
Read this article on how to keep yourself safe.
Concerned about your role as a woman in this world? This site is awesome covering heaps of stuff from personal rights to breast cancer awareness to helping afghan women and loads more (also comes with a ton of great links)
Keep yourself and your infomration safe, stop spam, be aware of risks. Video tutorials. A project of the Internet Education Foundation.
Tenancy services. Everything you need to know about flatting.
To promote and protect the rights of health and disability consumers
Provides a summary of the human rights legislation in New Zealand, human rights training, speeches and addresses, and reports and submissions. Includes information on discrimination based on disability, sexual orientation, HIV/AIDS, age, employment, accommodation, education, provision of goods and services plus sexual harassment and special education.
Information for young people and parents about internet safety on social networking sites as well as regular web sites. Student Voices information for teens and how to deal with cyber bullying.
User-friendly information on a variety of mental health conditions such as schizophrenia, depression, phobias and autism
Keep yourself safe with these easy to follow guidelines (includes updates on particular nasties)
These videos are especially for teens who want help with social networking sites. Also information on cyber bullying and making safer online choices.
Know your rights when dealing with the Police. From the Citizens Advice Bureau.
In-depth NZ site with detailed information, help & advice. Includes directory of local organisations: Canterbury.
The Privacy Commissioner's Office works to develop and promote a culture in which personal information is protected and respected. Learn how to keep your personal information safe. How to complain, privacy rights, privacy online.
We've all heard about it but now you can find out just exactly what and who's involved, when the hearings are, the outcome, where to next, etc. There's also a special section for young people with a brilliant Process Flowchart.
Free, confidential legal advice on any issue - use info in the site or call the helpline.