Matariki is the Māori name for the star cluster known as Pleiades. The full name is "Ngā mata a te Ariki Tawhirimātea – the eyes of the God Tawhirimātea". It is also the name for the Māori New Year celebration.
Stars that welcome the New Year
Matariki travels the night skies during the year until the cold months when it disappears from the night sky for about 28 days. When it reappears, it is a signal that the Māori New Year has begun. Learn about the nine stars of Matariki.
Some tribal areas say Puaka (Puanga) – Rigel is the star that brings the New Year as it always rises before Matariki. In Te Waipounamu (the South Island) we celebrate both.
Puaka is the first star to appear of the New Year. When the old people saw Puaka rise on the horizon, they would know in three days Matariki would rise. They would prepare to welcome the New Year and give thanks for the many blessings they had, while remembering those that had gone before them.
What happens at Matariki?
Different tribes celebrate Matariki in different ways. In the past, it was a time to:
Finish storing up food for the winter.
Create new woven clothes and baskets.
Remember our ancestors and listen to old tribal stories.
Learn about the natural world.
Learn to play string games.
Celebrate the coming year.
Make, decorate and fly kites.
Some things we might do now at Matariki include:
Have a celebration with friends and whānau.
Learn or do some weaving.
Learn about stars and see Matariki through a telescope.
Talk to people in our family about our family history and stories.
Fly kites.
Watch kapa haka performances.
Learn about Māori origin stories and culture.
Give respect to the whenua (land) on which we live.
Learn more about how we can care for our Mother Earth Papatūānuku
Matariki traditions
Kites were seen as connectors between heaven and earth, and were often flown at this event, especially on the first day of the New Year.
Preparing a meal for friends and whanau is traditional at Matariki.
We focus on our whakapapa, our family history, during Matariki.
Matariki is all about watching the stars and learning about them.
Come and discover the new world inside Te Whata Raki. Explore our new online world with your guide, Whetu Marama. Learn about some traditional stories, told through waiata, pictures and other web resources before trying out the quiz.
Matariki 2023
Mānawatia a Matariki me Puaka – Celebrating Matariki and Puaka
Each year Christchurch City Libraries celebrates a different set of stars from the star cluster of Matariki. This year, 2023, we are celebrating again Te Kātao a Matariki – the Water Stars of Matariki. Also, as some tribal areas say Puaka (Puanga) – Rigel is the star that brings the New Year as it always rises before Matariki we are acknowledging both traditions.
Te Kātao a Matariki are the three stars within the Matariki star cluster who are associated with water. Waipunarangi / Waipunārangi – associated with the rain, Waitī – associated with freshwater and Waitā – associated with seawater.  These stars are all closely linked to each other through the water cycle, where rain falls into the freshwater streams, which flows into the seawater, which evaporates into clouds which produces rain and so the cycle goes on. Find out more.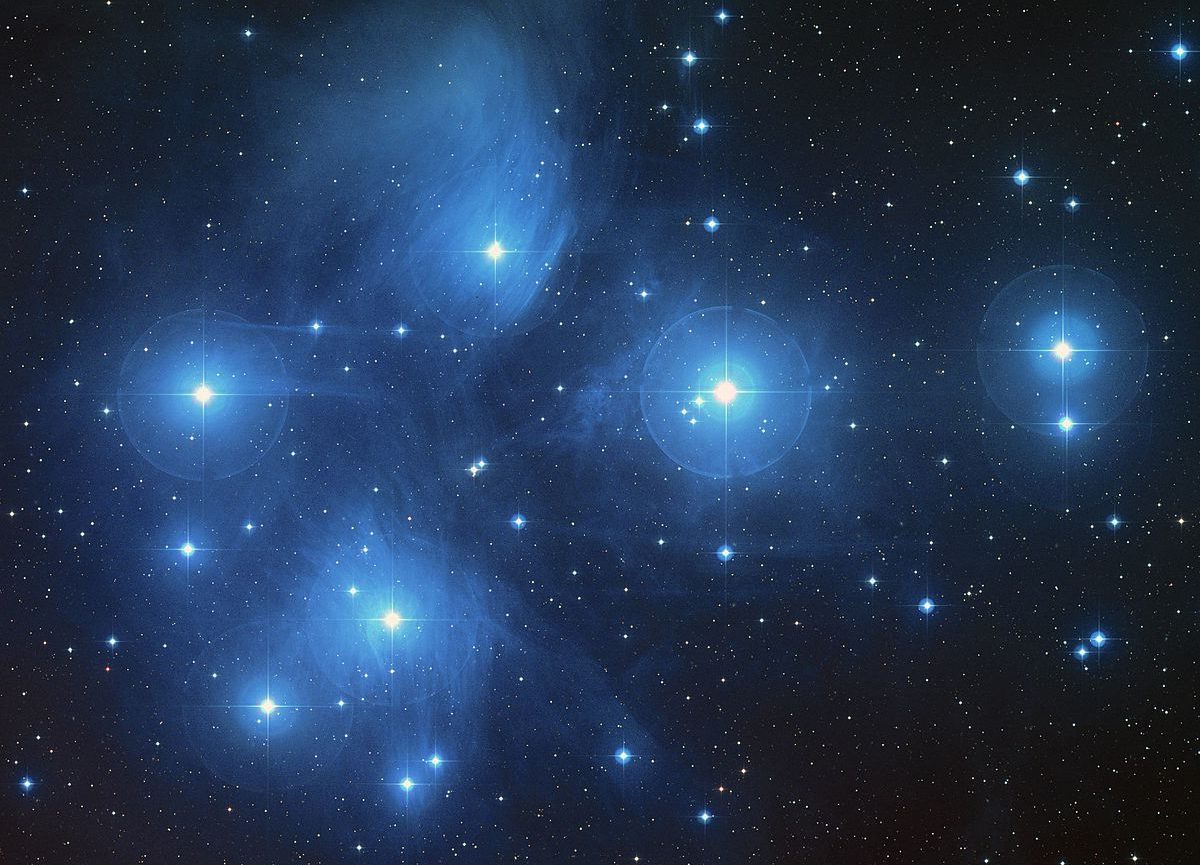 Discover Matariki stories
There are different stories about Matariki and its origins. The following is one of them that comes from Māori Astronomer Dr Rangi Matamua.
Not all the children of Ranginui (Sky) and Papatūānuku (Earth) supported their parents being separated. Tawhirimātea, the God of Wind had strongly opposed the separation but had been overruled by his siblings. In return Tāwhirimātea waged war against his siblings defeating them all except Tūmātauenga, the God of War. Tū was angry with Tāwhiri for what he had done, so to punish him he tore his eyes out, smashed them and threw them into the sky. They remain there to this day as the star cluster Matariki. Thus, this is why the wind is so changeable as he is stumbling around blind.
Learn more about the stars of Matariki.
Other cultures also have their own stories about these stars.
Paper star box
Maatakiwi from Māori Library Services shows us how to make a folded paper star box for Matariki.
Woven cardboard star
Maatakiwi from Māori Library Services shows us how to make a woven cardboard star for Matariki.
Woven stars
Whaea Paula shows us how to make a woven star out of ribbon.
Folded star card
Maatakiwi from Māori Library Services shows us how to make a decorated folded star card for Matariki.
Folded Matariki fortune teller
More crafts and activities
Learning Resource
Download our Matariki learning resource [1.67MB PDF]
Christchurch City Libraries has created a Matariki learning resource pack for teachers of pupils in Years 1 to 8. Full of practical examples and ideas, this resource can be used to incorporate Matariki into subjects such as art, dance, English, science, social science and social studies.