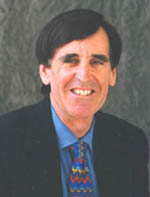 Name: Alan Trussell-Cullen
Date of birth: 17 August 1941
Place of birth: Papakura, Auckland
Now living in: Auckland
What is your favourite food?
I guess I like most things – especially fruits – just about anything in the fruit line – also berries – just about every kind and tomatoes and things you cook with tomatoes, and pasta and fish – not much I don't like. (I hate tripe. I'm not too crazy about shellfish and I can't stand crayfish!)
Do you have a nickname and if so what is it?
No.
What was your most embarrassing moment?
I don't know – some times I get carried away with something I think is funny and then find I'm the only one who really gets it! But usually even that doesn't embarrass me!
How do you relax?
I read, think, walk, read some more.
Who inspired you when you were little?
Lots of people I think – people I read about – and people I knew too. I had a great English teacher who got me excited about Shakespeare. Another teacher got me excited about history. But that was at high school. I really got excited about writing poetry early on. My grandmother was a great storyteller – I loved hearing her stories – often she would repeat the same story but I didn't mind. (I think I do the same myself sometimes!)
What were you like at school?
A bit skinny. I was a bit like most other kids I guess. I sort of wanted to be a great inventor. I also wanted to be like all the heroes in the movie serials. (This was before TV!)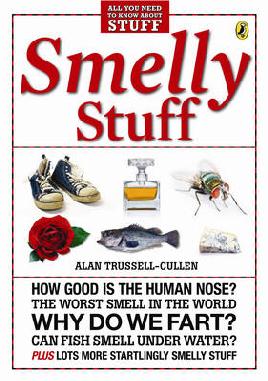 What was your favourite/most hated subject at school?
I didn't really have a most hated – I sort of liked everything. I guess I was a bit of a sponge. It all depended on the teacher.
What was the book you most loved as a child?
I loved lots of books – but I was crazy about Lewis Carroll – still am.
Which person from the past would you most like to meet?
Mmmm – maybe Shakespeare – seeing he wrote so much and we know so much about what he wrote, but we know so little about the man. He revealed so much and yet he revealed so little too.
Who is your favourite author/children's author?
Lots of favourites – almost who ever I am reading at the moment - Lewis Carroll is great of course but everyone else from Joy Cowley (I think New Zealand has produced some fabulous children's books!) to Michael Rosen.
Why did you want to be a writer?
Because I have so much fun with words. It's like playing – it is playing. And when you start something you can never be entirely sure how it is going to end up!
Do you have a special place where you write your books?
No – I can write just about anywhere. When I travel I take my laptop with me. I always carry a little notebook too in case I have a great idea!
What's the best thing and worst thing about being a writer?
Best thing is having someone read what you've written and enjoy it.
Worst thing – I don't know – can't think of anything.
If you weren't a writer, what would you like to be?
An inventor.
What advice would you give to aspiring writers?
Read lots. Write lots. Keep doing it rather than think a lot about how to do it. And when you've written something, put it away for a bit so you can come back to it and read it like you're reading it for the first time – then you'll know if it is any good or not. And don't write for other people – not first off – first off you have to write for yourself, because if you don't get a kick out of it, it's a waste of time and energy. Then if other people do like it – well that's a bonus.
Read some books by Alan Trussell-Cullen
More information about Alan Trussell-Cullen
This interview is from 2002.