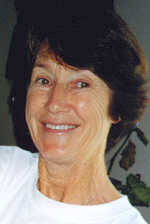 Name: Dawn McMillan
Date of birth: 15 September 1943
Place of birth: Te Kuiti
Now living in: Waiomu Bay, Thames Coast
What is your favourite food?
I LOVE all food, except tripe. Bananas, all fruit, veggies, fish, carob, red wine, cheese, Italian pizza.
Do you have a nickname and if so what is it?
A couple of special friends call me Mackie or Mac. When I was a little girl my Dad called me Chicken.
What was your most embarrassing moment?
I do lots of silly things but the most embarrassing moment I had as a child was walking into the Men's toilet by mistake!!! It was such a big deal in those days.
How do you relax?
Swim, go for long walks, talk and laugh with my friends, listen to music, read, lie in a hot bath with lavender oil in the water. WRITE STORIES.
Who inspired you when you were little?
I really loved my Mum and Dad but my Gran inspired me to be creative. She was always making something, experimenting with craft ideas. She bought me great books.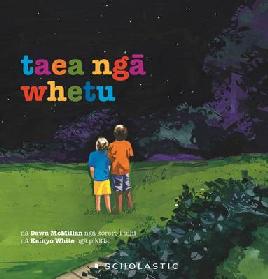 What were you like at school?
I didn't go to school until I was 7 because I was sick from age 4. When I did start I was VERY shy. I hated being teased. Later when I was about 10 I was quite naughty. Then I settled down in the 4th form and became a real swot! A bit boring I think.
What was your favourite/most hated subject at school?
I loved biology and wanted to do something with natural science but my parents didn't have enough money for me to go to University so I became a teacher instead. I loved History, mainly because I could learn all the stuff off by heart and I could get good marks. Believe it or not English was one of my worst subjects. I loved literature but not the rest of it.
What was the book you most loved as a child?
Drovers' Road by Joyce West. I still have the book up in our storage loft. My Gran gave it to me when I was 9 and I read it lots of times.
Which person from the past would you most like to meet?
My Grandmother, who died when my dad was a child. Van Gogh, Gandhi.
Who is your favourite author/children's author?
I find it hard to choose. I really like Mem Fox. I am full of admiration for Joy Cowley — she has so many good ideas. I like Ruth Brown's books and envy her ability to paint as well as write.
Why did you want to be a writer?
I wrote lots of stories when I was a child. It was just something that I did. Then I didn't write anything much until I was about 30. At that time I had some hard times in my life and I wrote lots and lots of poetry to help me feel better and to sort out my thinking. I also loved playing with the words and their rhythm. Then one day I started to write stories for children. I see lots of beautifully coloured pictures in my head, like a film running past, and I paint the pictures with words. (If I was an artist I could paint them with a brush!) It's a bit like having a big bubble inside me — I have to write or I'd burst!! Sometimes I know I have to write something before I get the topic. Most of what I write never gets to print. I have lots of stories that I have started, but the pictures have stopped so they are not finished.
Do you have a special place where you write your books?
Right now I write in one of our bedrooms but later this year I am getting a small studio built in the back garden. I'm going to call my studio, Write Place.
What's the best thing and worst thing about being a writer?
The best thing is when I finish a story and say, 'Yes! I love it!'
The worst thing is when none of the publishers like it!
The best thing is that I can disappear into a story.
The worst thing is needing to stop writing just at the best bit because I have to go and do other things.
If you weren't a writer, what would you like to be?
An artist, a musician or a dancer, if I had the talent.
What advice would you give to aspiring writers?
Just write! Write from your heart, and experiment with words and the way they sound. Write about what you know and what you have done. Use bits and pieces from your life and put them together like a jigsaw. Read lots of different books aloud and listen to the way the sentences work. Always read your own work aloud. Have fun!!! And if you want to get published never give up!!! Sometimes it takes years and years for a story to get accepted and printed. A Fishing Story was 5 years from draft to book.
Read a short story online by Dawn McMillan
Read some books by Dawn McMillan
More information about Dawn McMillan
Dawn McMillan's website
This interview is from 2002.